Masters of Swedish Glass: Graal & Ariel
FORM Miami, Washington Ave. and 17th Street, South Beach, Miami
December 6-10, 2017
Exhibiting at the inaugural edition of FORM Miami, a fair dedicated to the applied arts during Miami Art Week, concurrent with Art Basel Miami Beach.
_______________________________________

This exhibition features rare historical glass work by Edward Hald and Edvin Öhrström, creators of Graal and Ariel, alongside work by the new masters, Morgan Persson and Micke Johannson.

A desire to improve upon the renowned cameo glass of Émile Gallé was the impetus for the invention of one of the most difficult techniques in modern glass. In 1917, at Sweden's Orrefors glass factory, the combined talents of master glassblower Knut Bergkvist, and designers Simon Gate and Edward Hald, gave birth to a process for creating detailed and fluid multi-colored imagery of great visual depth with a smooth, fire-polished surface. The process requires considerable skill in both cold and hot-worked glass.

After decades of refinement, three new Orrefors ingénues, glass master Gustav Bergkvist and designers Vicke Lindstrand and Edvin Öhrström, adapted Graal to devise Ariel. Named for the 'spirit of the air' in Shakespeare's The Tempest, Ariel is a technique for conjuring images in glass from sculpted air bubbles that refract light and shimmer like quicksilver.

A hundred years later, the challenge of these rare techniques has been taken on by two virtuoso Swedish talents; Micke Johansson and Morgan Persson. Independently evolving these processes in compelling ways, with double Ariel, triple Graal, gold leaf Graal and marbleized glass of sumptuous depths, the artists have breathed new life and magic into already astounding techniques.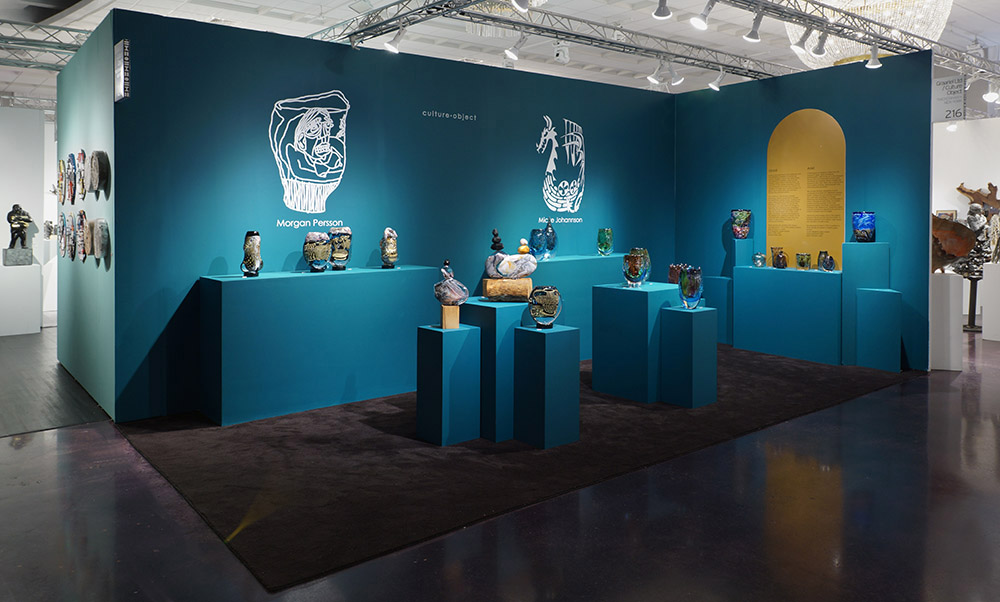 Edward Hald, 1925
Graal vase, 6.5in
Edvin Ohrstrom, 1957
Ariel vase, 7in
Morgan Persson, 2017
Gold leaf Graal vase, 11.75in

Micke Johansson, 2017
Double Ariel vase, 11.75in