Wood Nerikomi Cabinetry
by Trey Jones, USA
Made entirely from reclaimed wood, the Nerikomi series is the result of the artist's interest in finding purpose for the large quantity of high-quality waste wood produced by cabinetmakers. Typically unusable, Trey has given the wood new life by painstaking assembling the small offcut sections into elaborate patterns created by exposing the cut ends that cabinetmakers commonly go to great lengths to conceal.

The forms of Trey's Nerikomi series are driven by the interplay of flat, broad areas that showcase the elaborate patterns, and rounded elements that reveal the depth of the material being carved away, distinguishing it from more common veneer work.

Each work in the Nerikomi series is unique and we invite inquiries for custom commissions.

Average lead time is 4-8 weeks depending on complexity and workflow scheduling.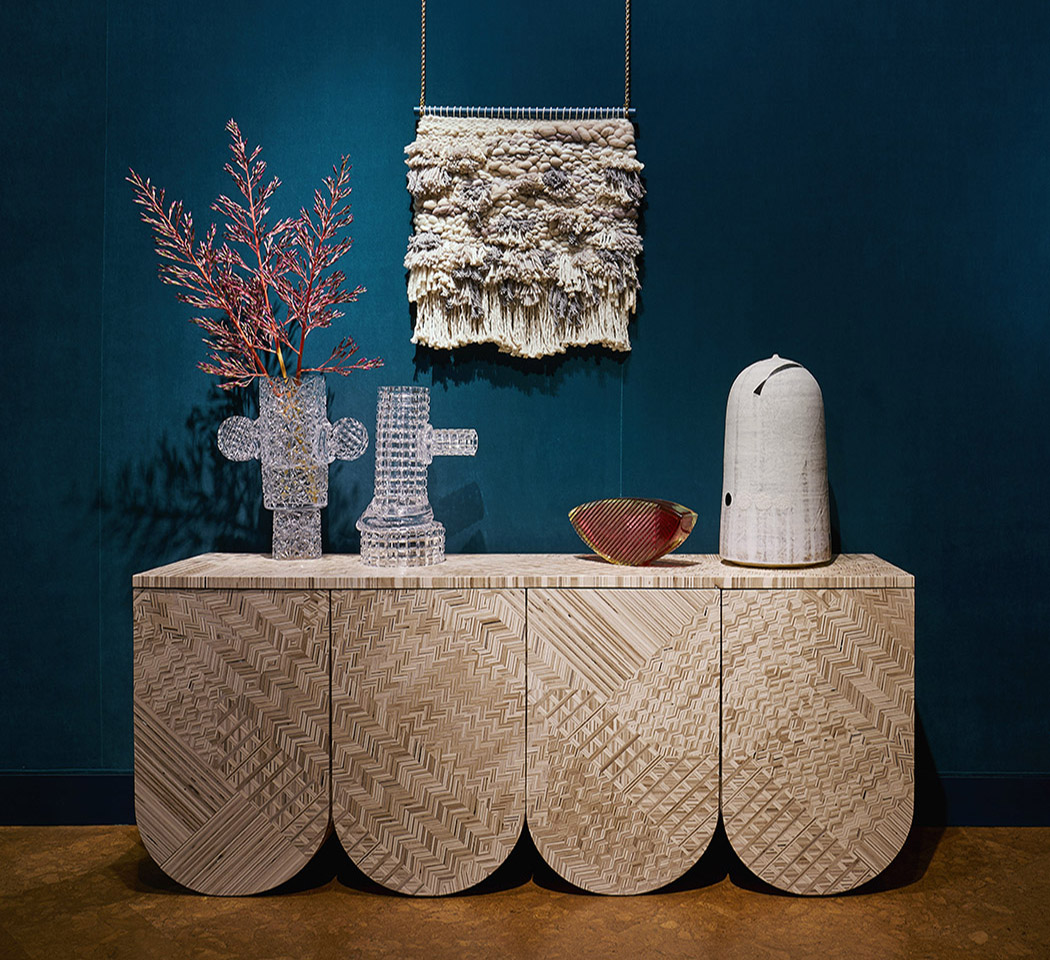 Nerikomi wood sideboard in whitewash finish.
76cm.H x 179.5cm.W x 44.2cm.D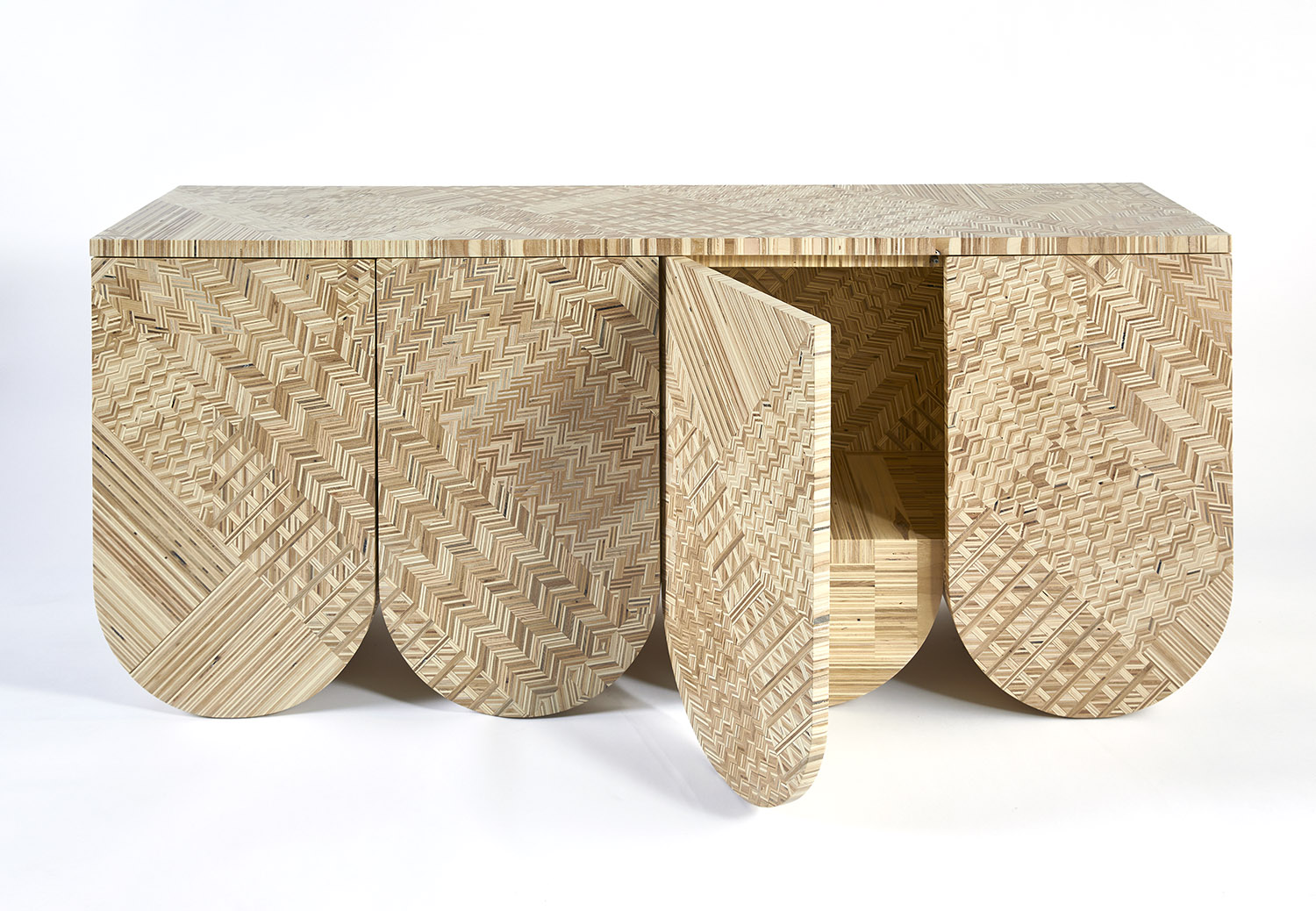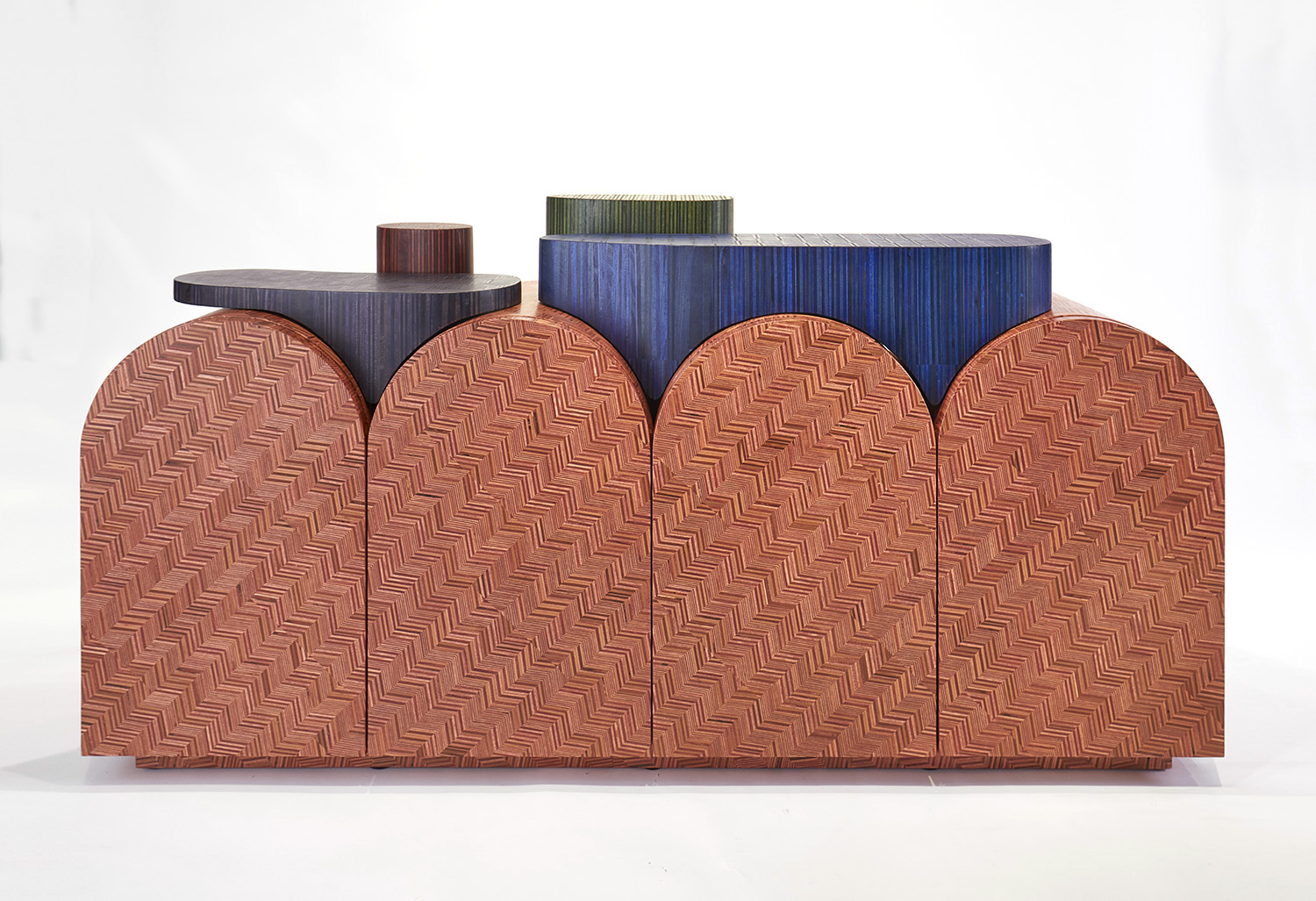 The Plinths, Version 2
Nerikomi wood sideboard in Terracotta. Sculptural pedestals above arches are moveable and customizeable.
77cm.H x 178cm.W x 44.7cm.D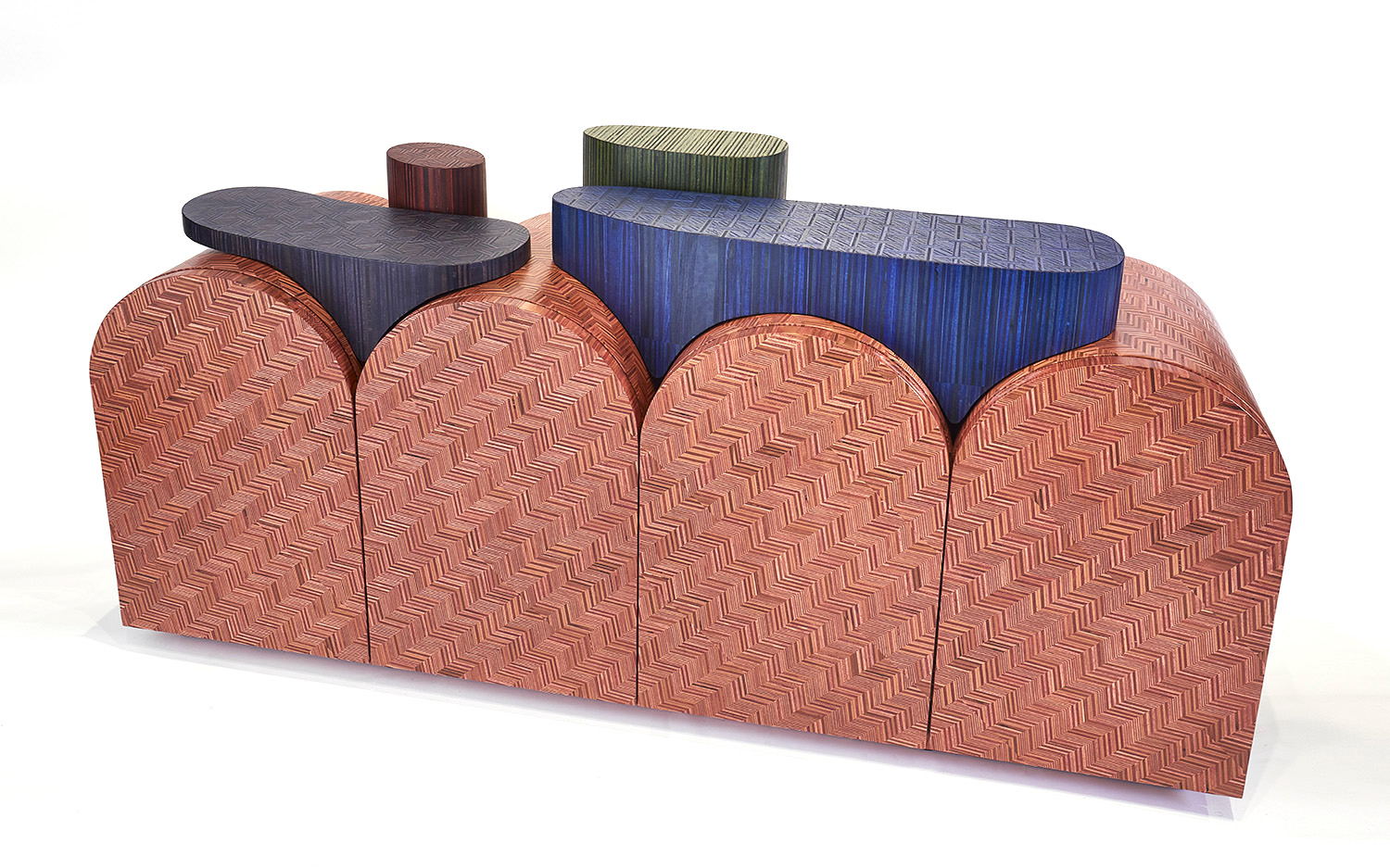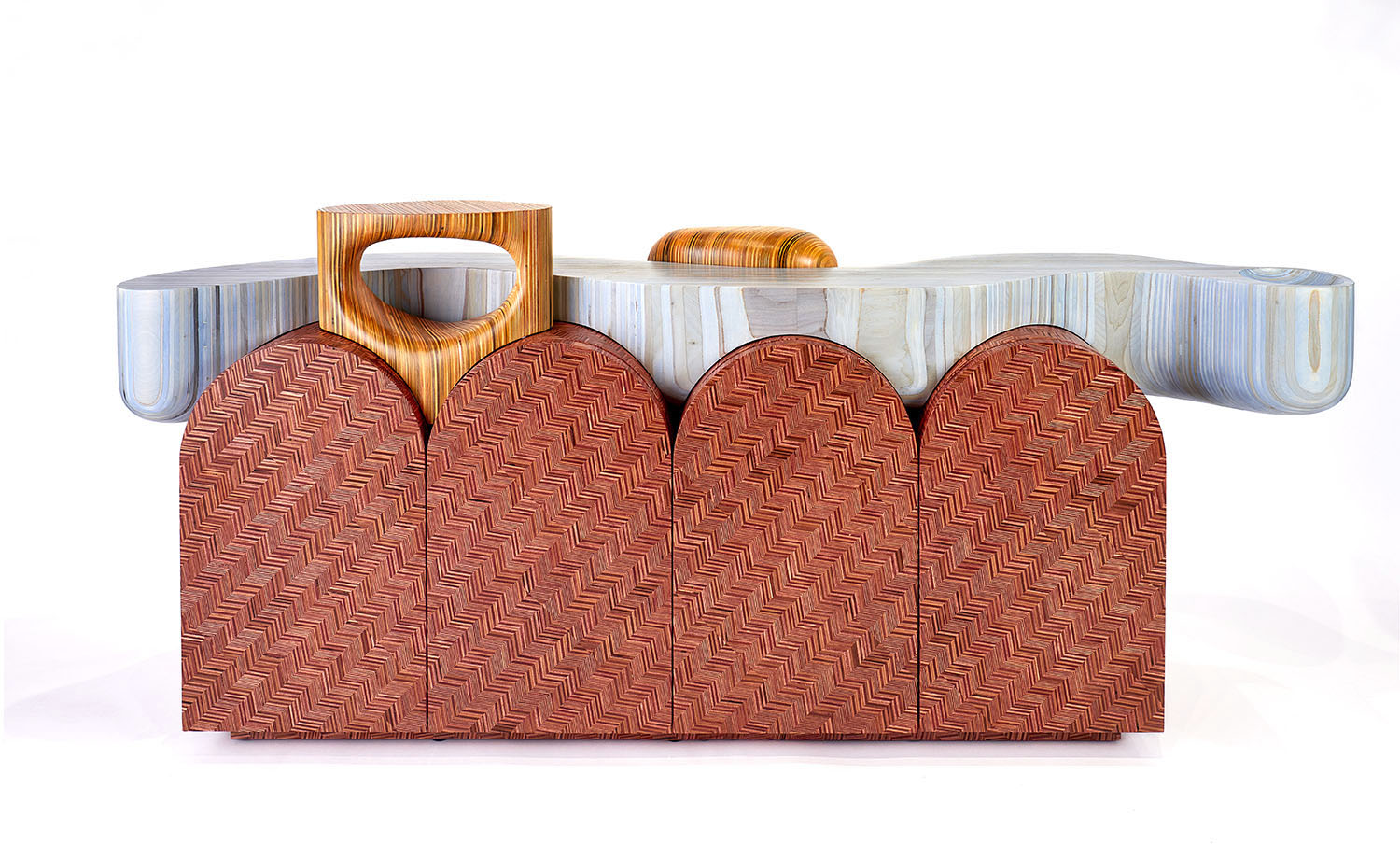 The Plinths, Version 3; "The River"
Post-industrial plywood waste, steel and brass hardware, low iron glass, water based dye stain, plant derived wax poly UV sealer.
99cm.H x 234W x 44.7D / 39in.H x 92W x 17.5D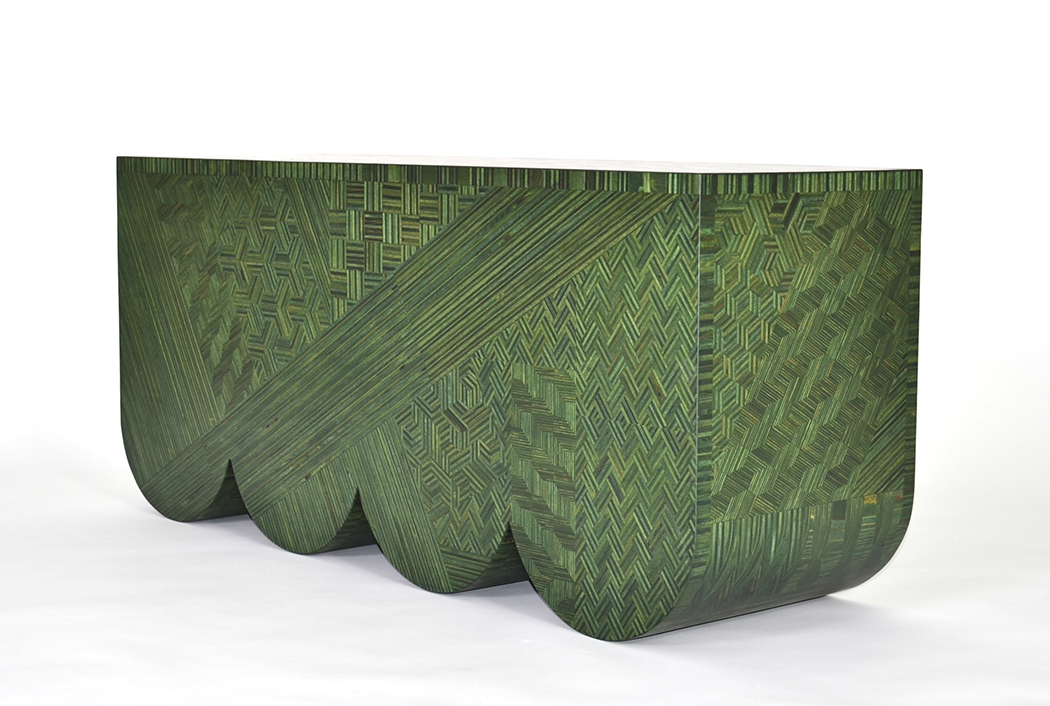 Console table, 22in.H x 48in.W x 15in.D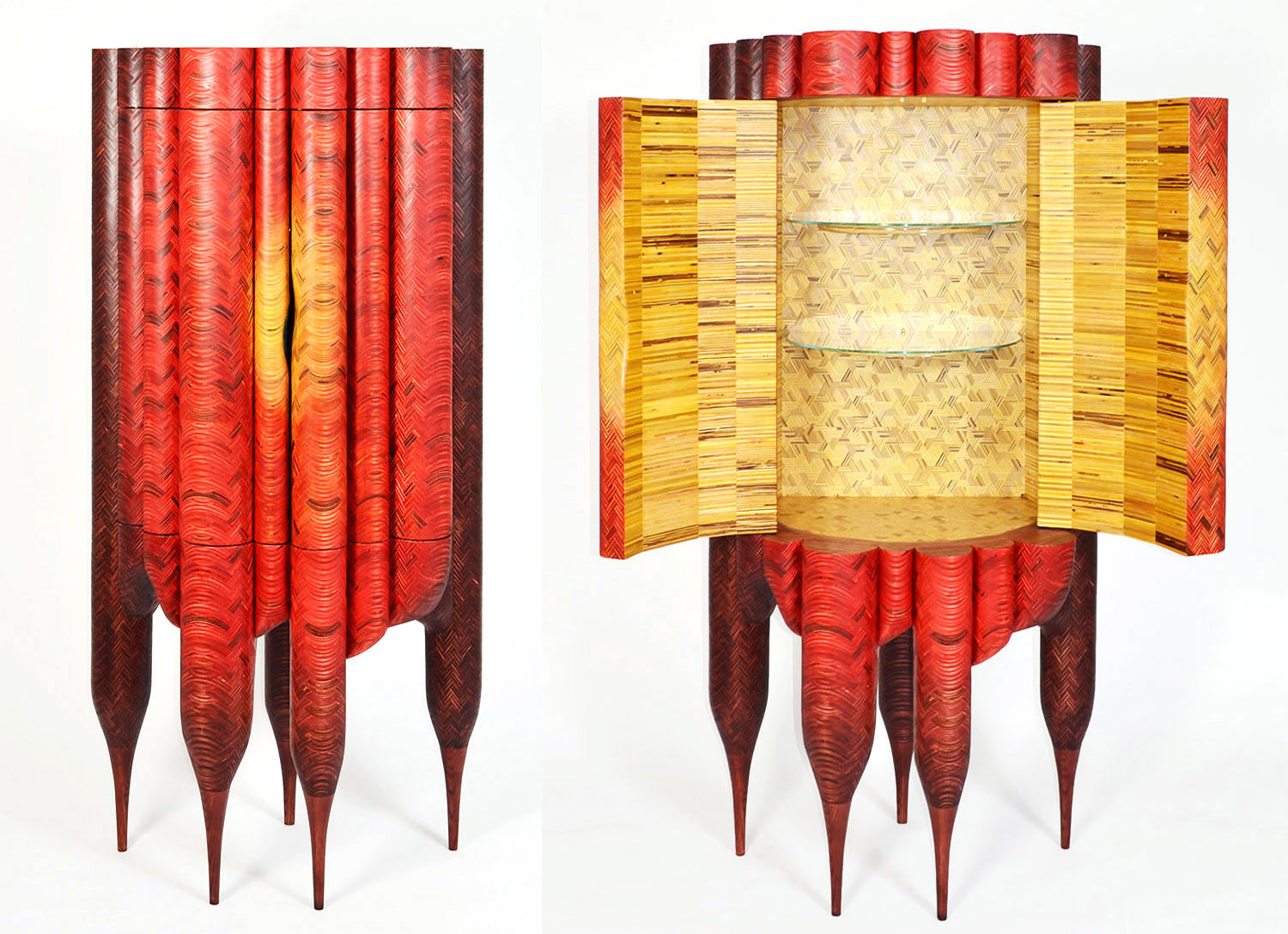 Nerikomi Forest Cabinet
Post-industrial plywood waste, ash wood, brass hardware, water based dye stain,
alcohol based dye stain, plant derived oil based UV sealer, glass, acrylic.
193.5cm.H x 95.5W x 62D / 76.25in.H x 37.5W x 24.5D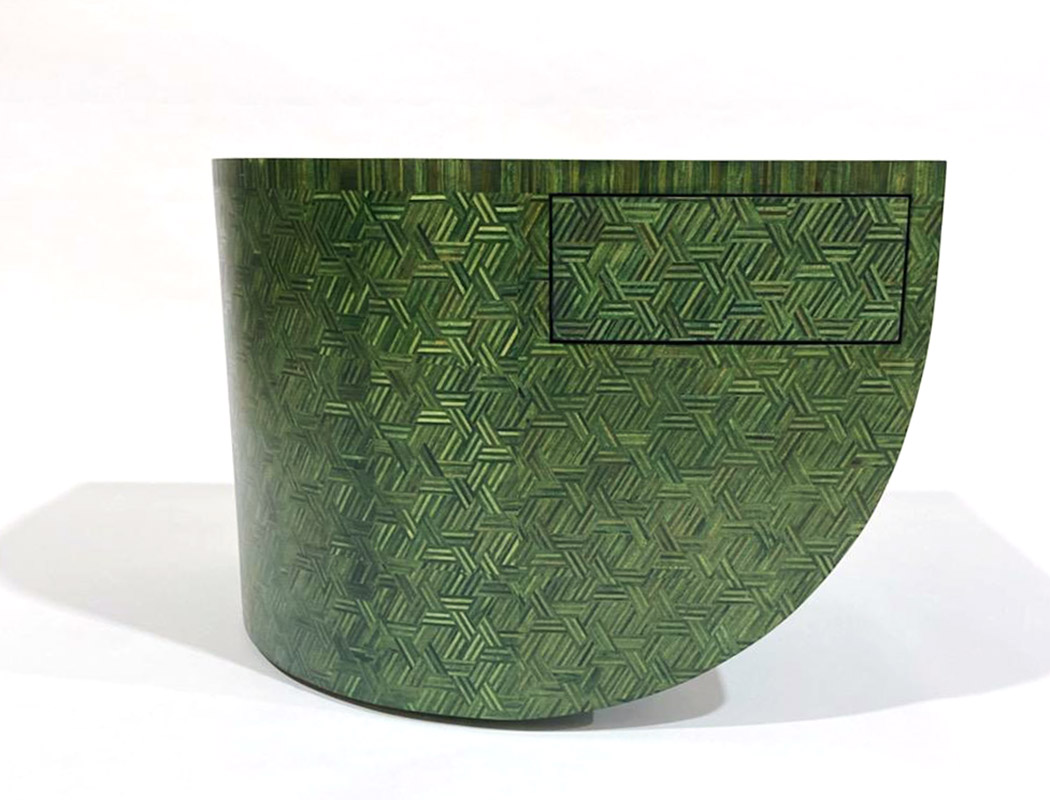 Cantilever Night Stands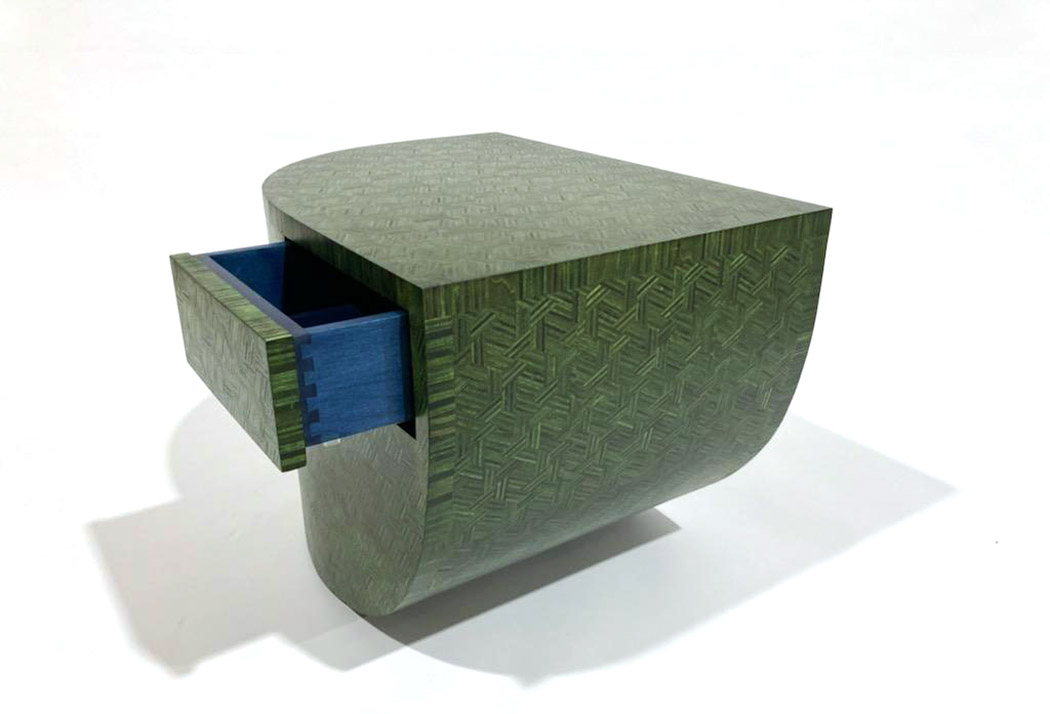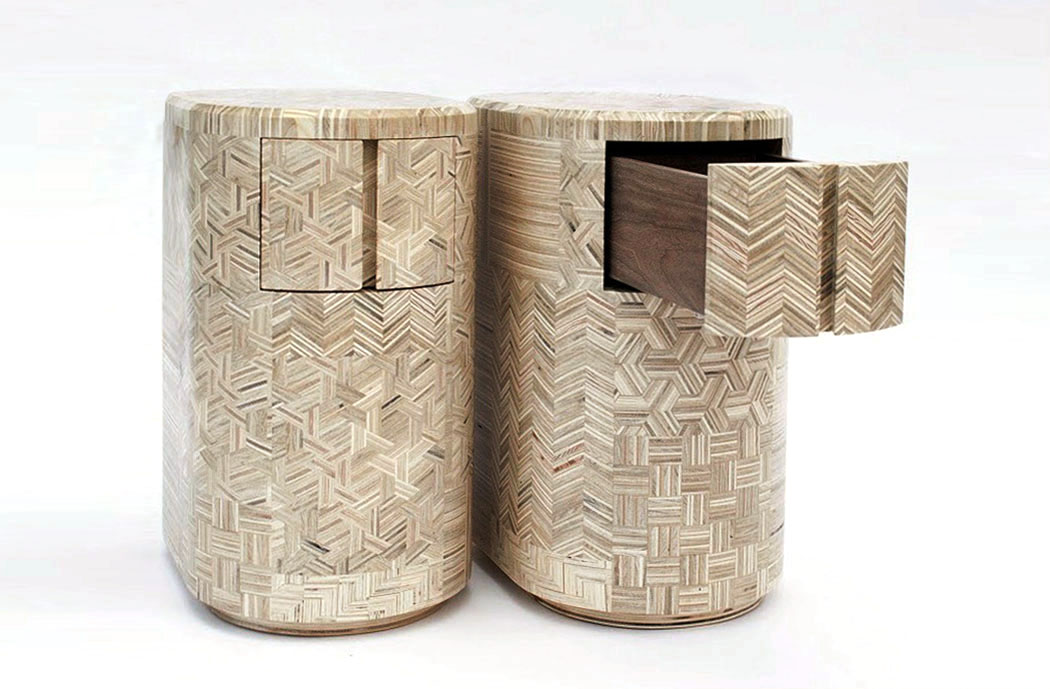 Column Night Stands, 26in.H x 14in.W x 20in.D
Colors & Patterns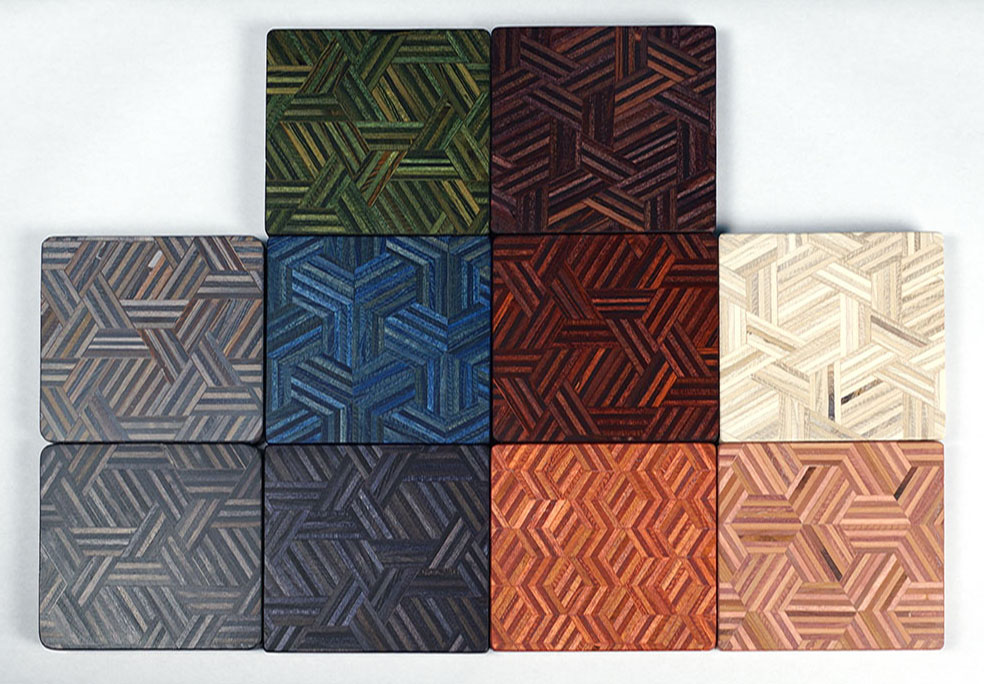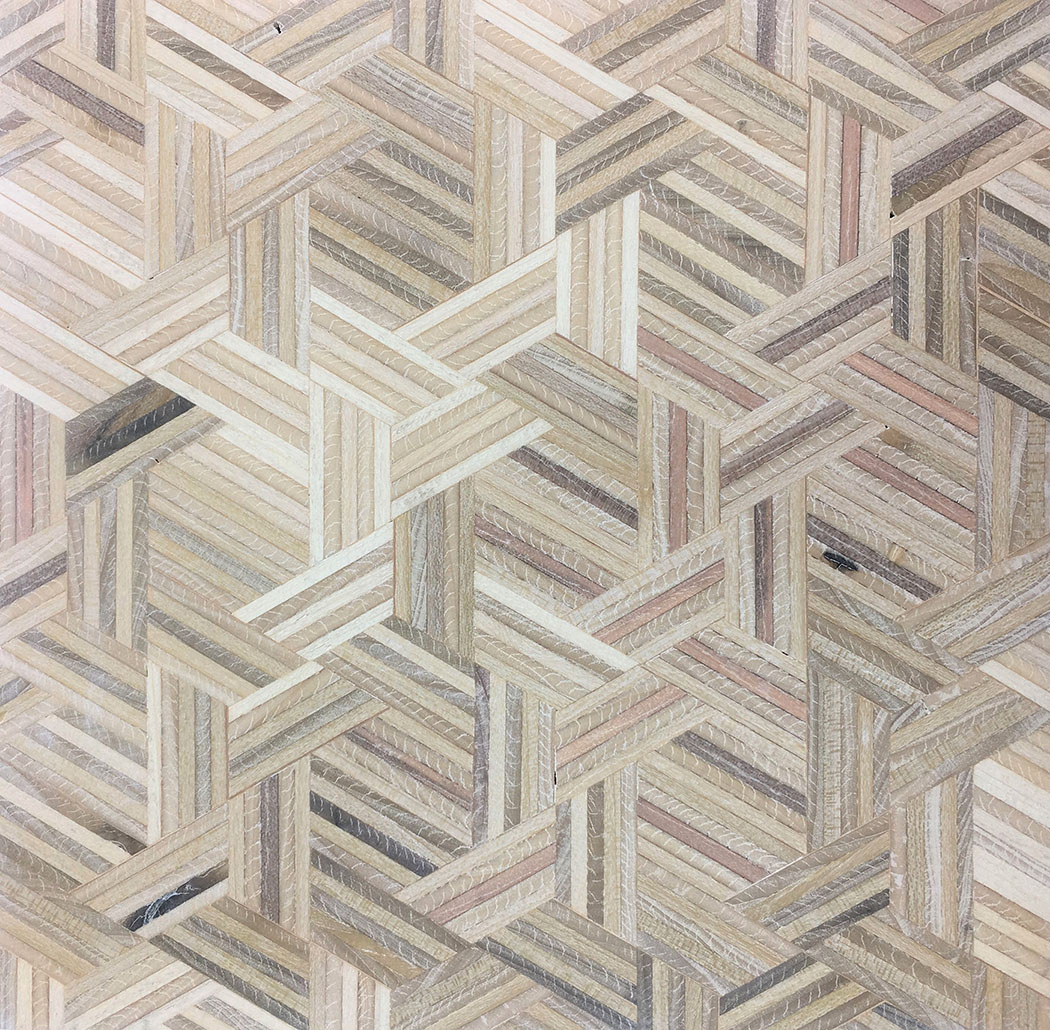 Whitewashed Hexagon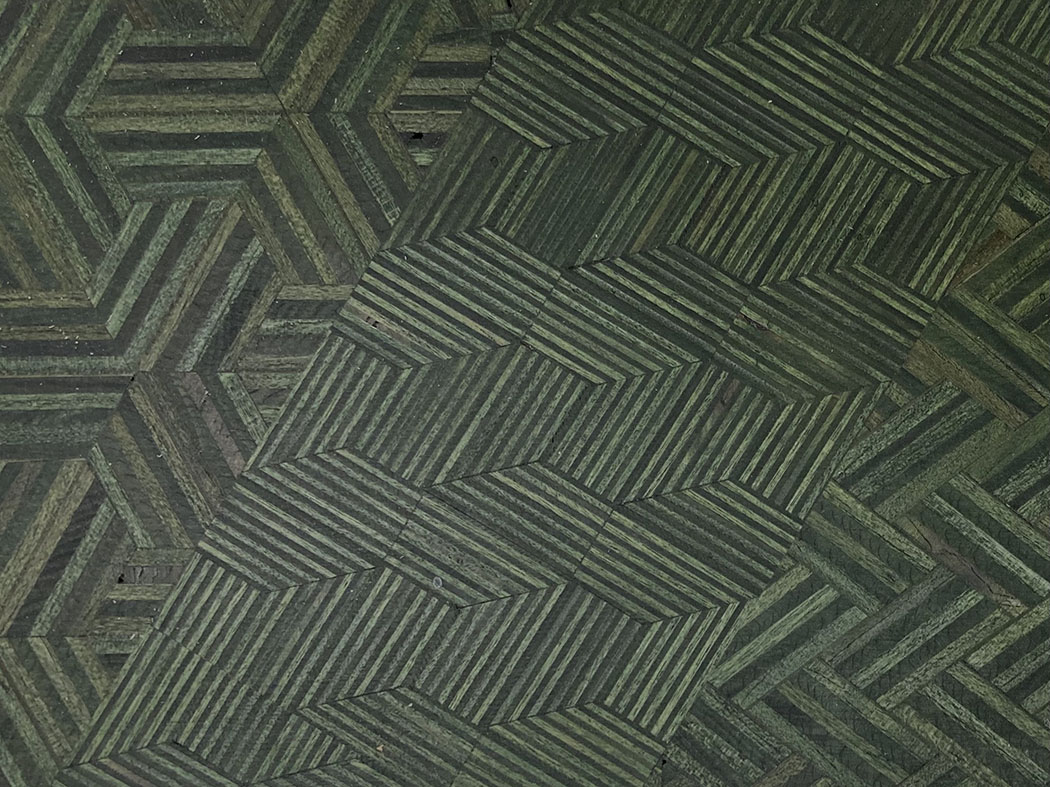 Dark Green Composition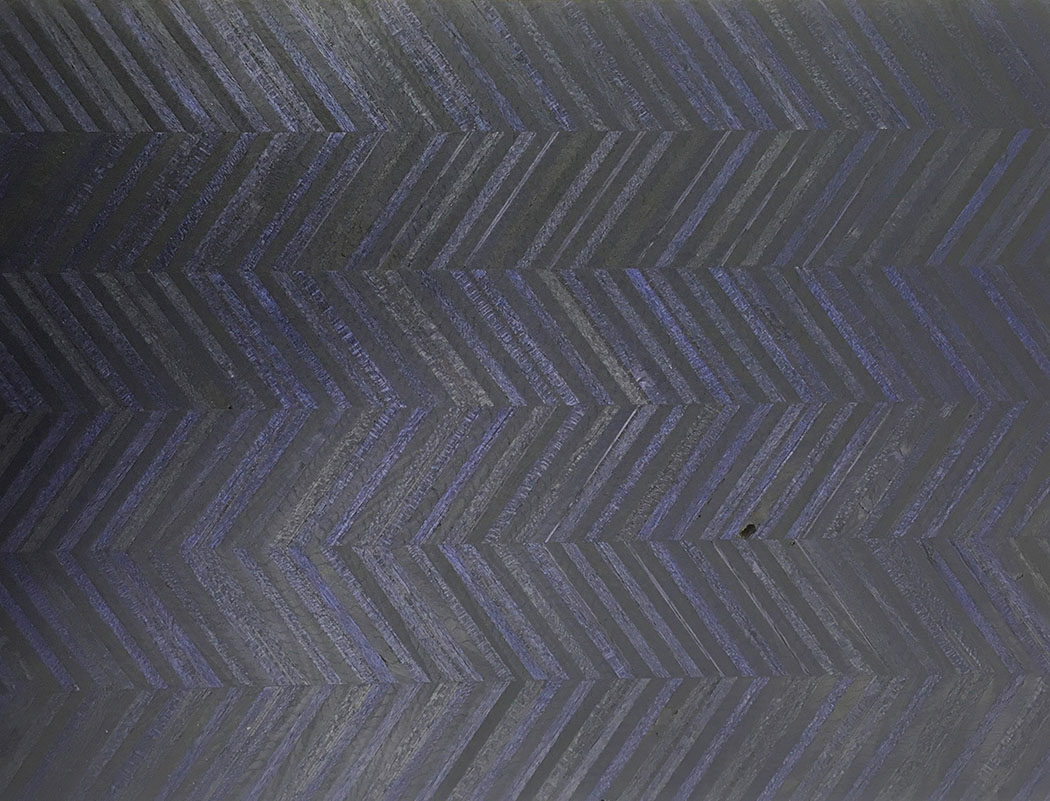 Cobalt Herringbone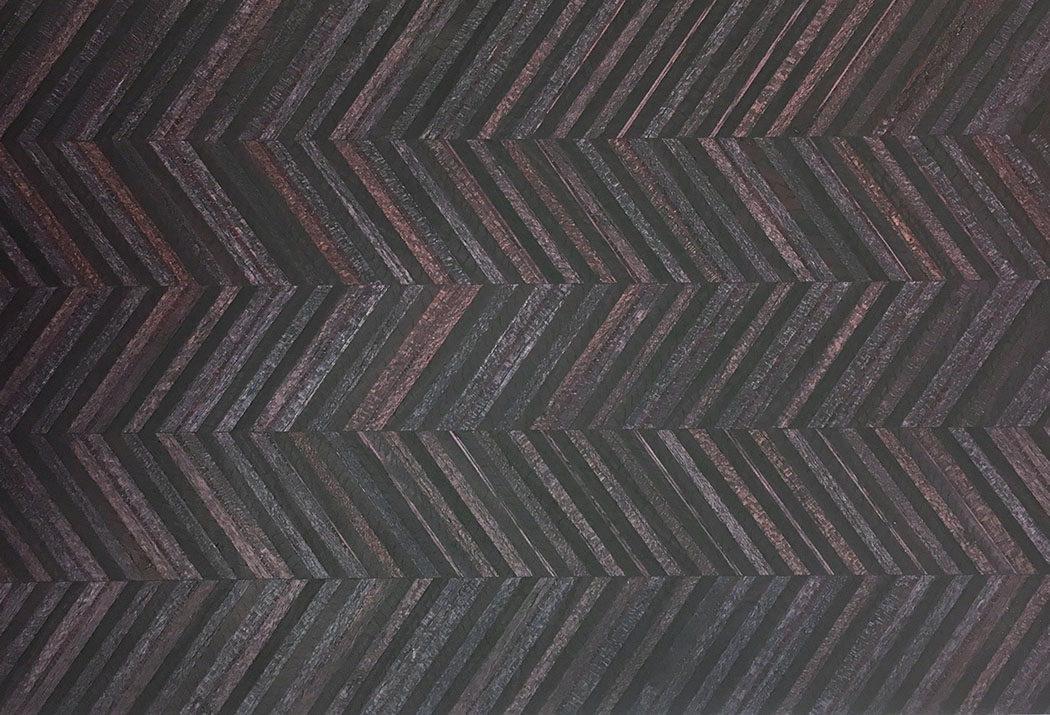 Eggplant Herringbone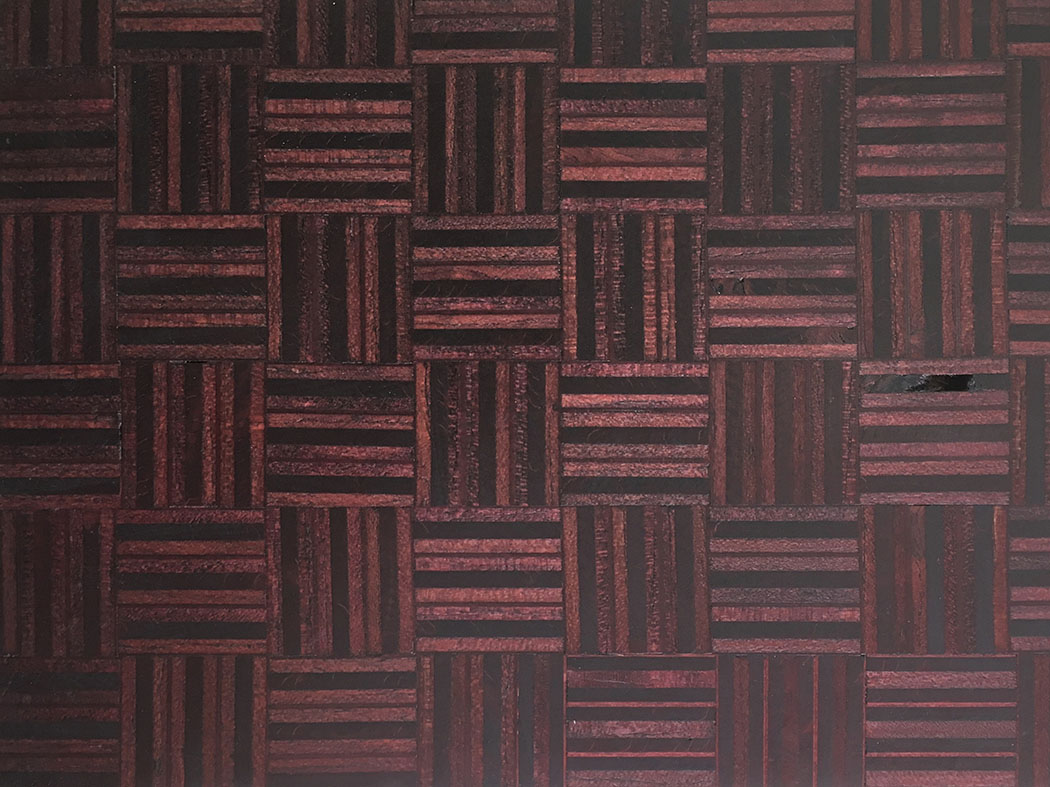 Burgundy Checkerboard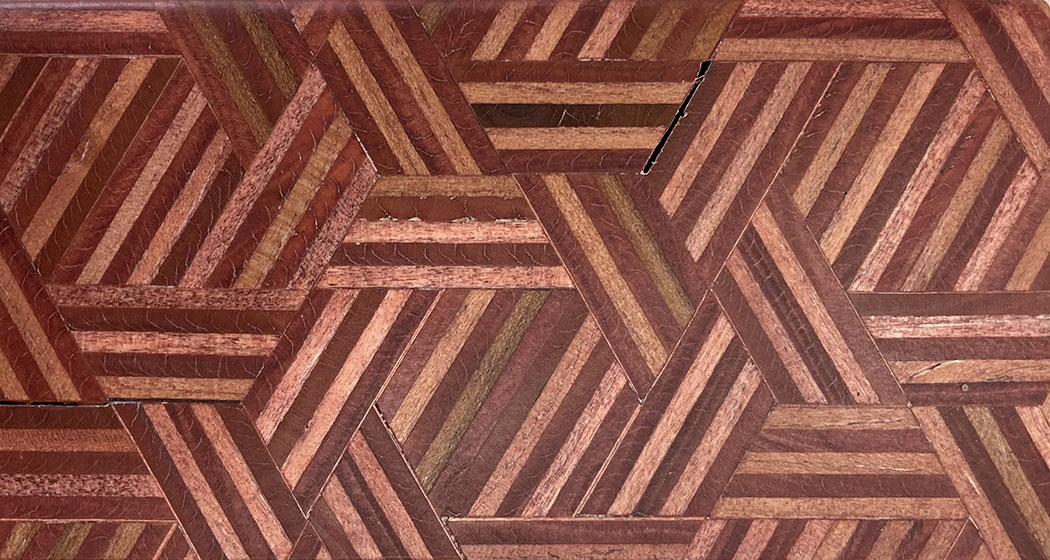 Terracotta Hexagon