Forged Stee Furniture
By Luke Proctor, USA
Luke Proctor's work celebrates the shaping and joining of steel, using the forging process. In every piece the artist creates, all connections, edges, joints, and structure, are conspicuously exposed to draw attention to the raw and powerful beauty of forged steel. Inspired by Shaker woodwork, Luke seeks to bring the same honesty and purity to metalwork by focusing on simple forms and visible mechanics. His gracefully tapered beams and roughly mottled surfaces evoke an unlikely lightness through form and texture achieved from metal striking metal.

Commissions welcomed.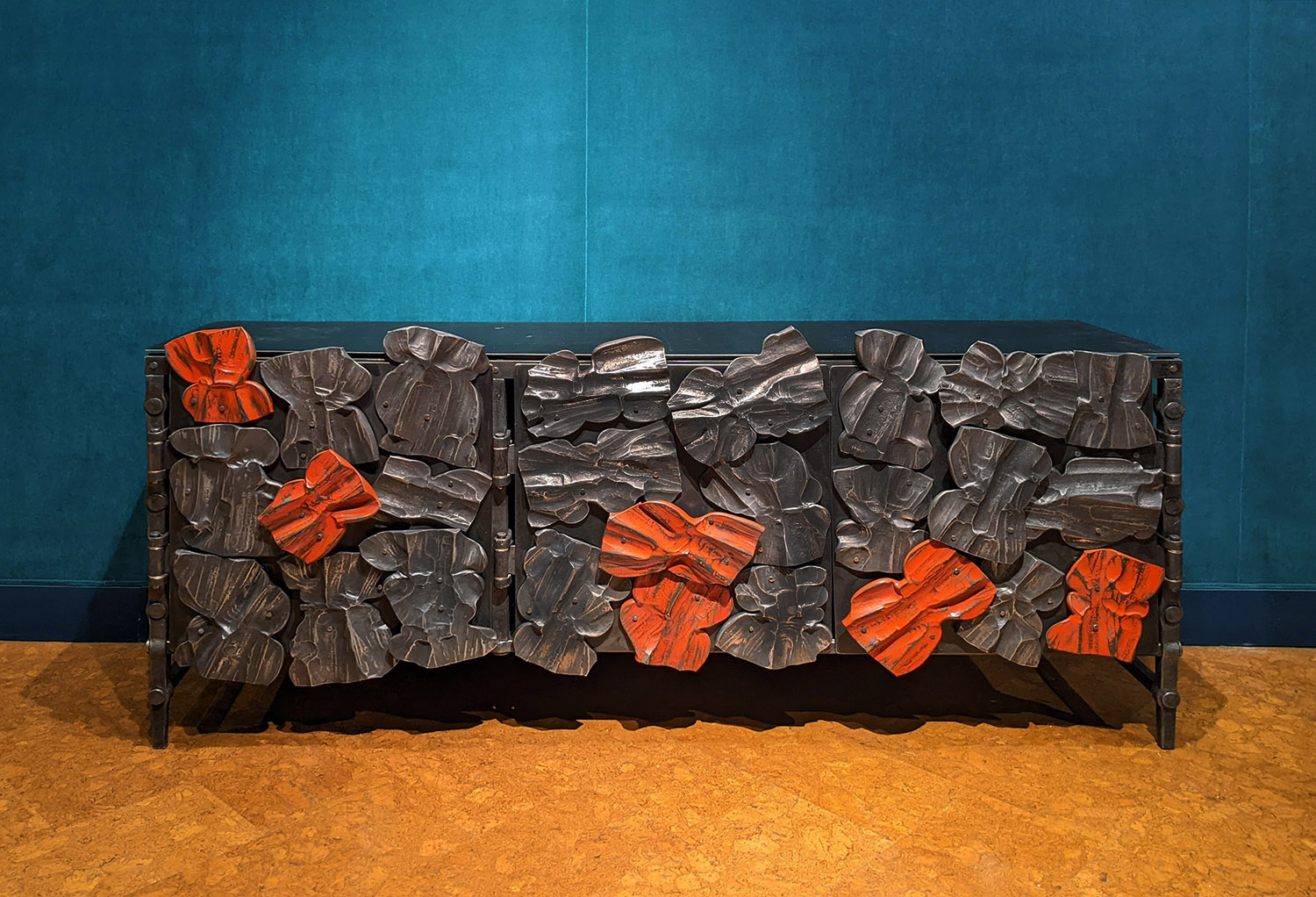 Landscape Cabinet, Alice Chalmers Orange
Hand forged steel, cold rolled steel, wax, Alice Chalmers Orange paint.
90cm.H x 183W x 50D / 35.5in.H x 72W x 19.75D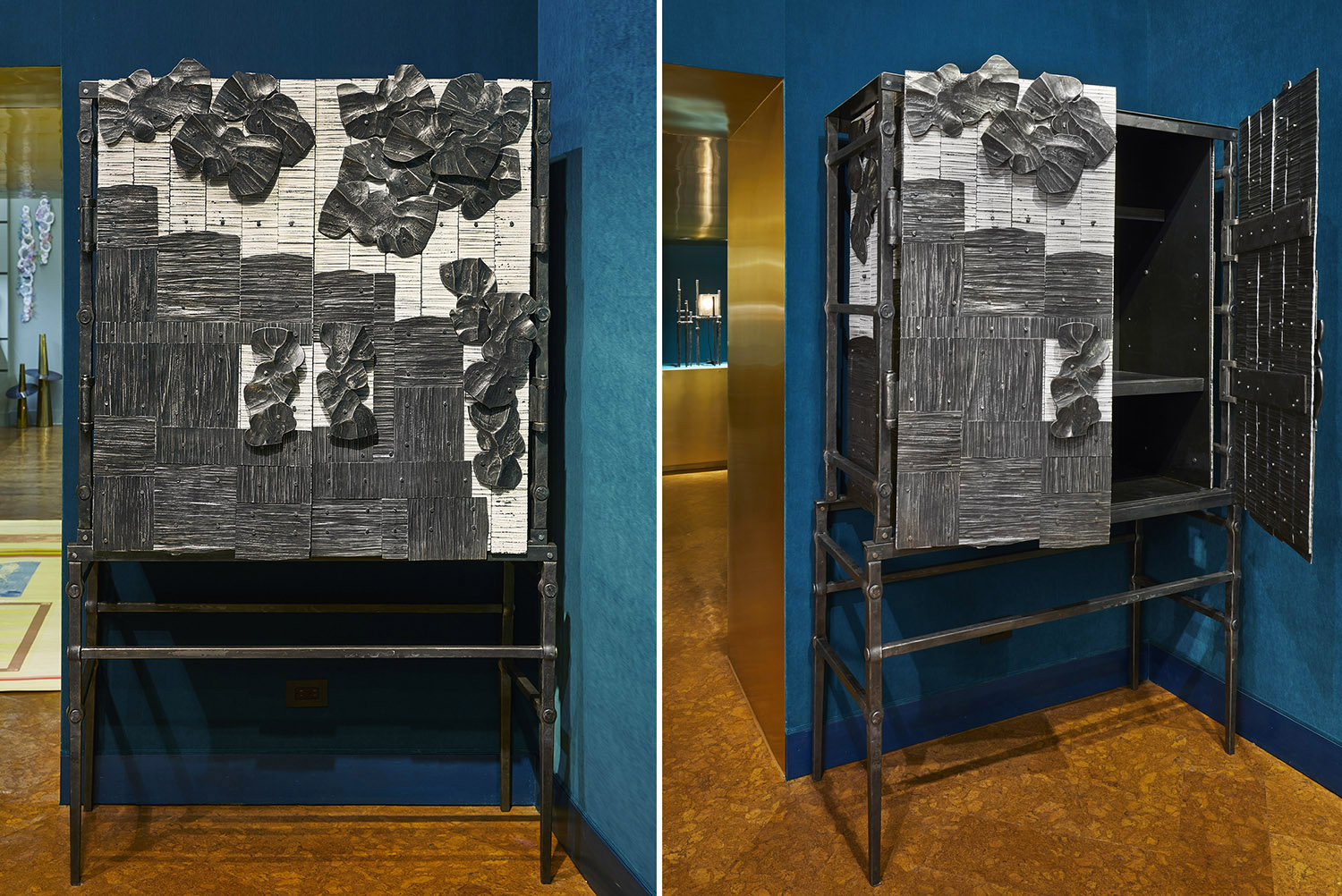 Landscape Cabinet on Stand, International Harvester White
Hand forged steel, cold rolled steel, International Harvester White paint.
200cm.H x 122W x 52D / 78.75in.H x 48W x 20.5D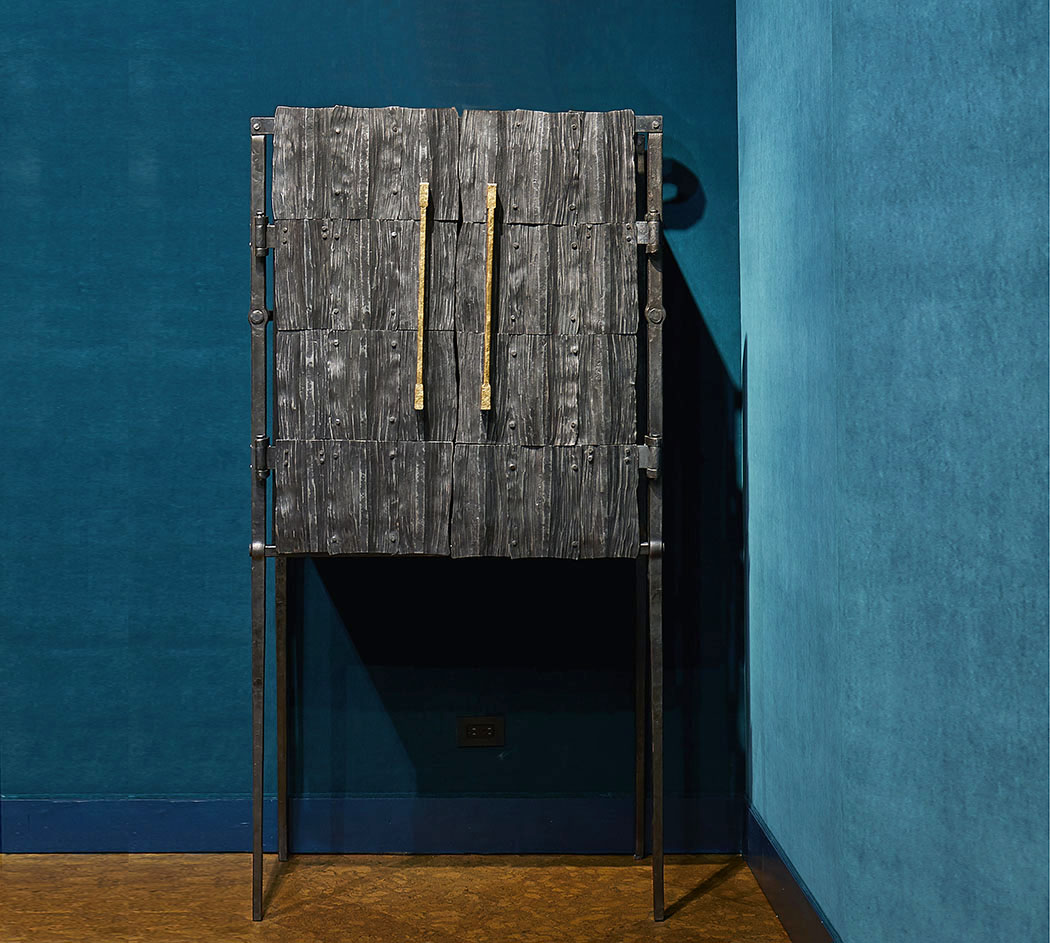 Shingle Cabinet
Forged steel, gold leaf, wood.Measures:
185cm.H x 94W x 55D
72.75in.H x 37W x 21.75D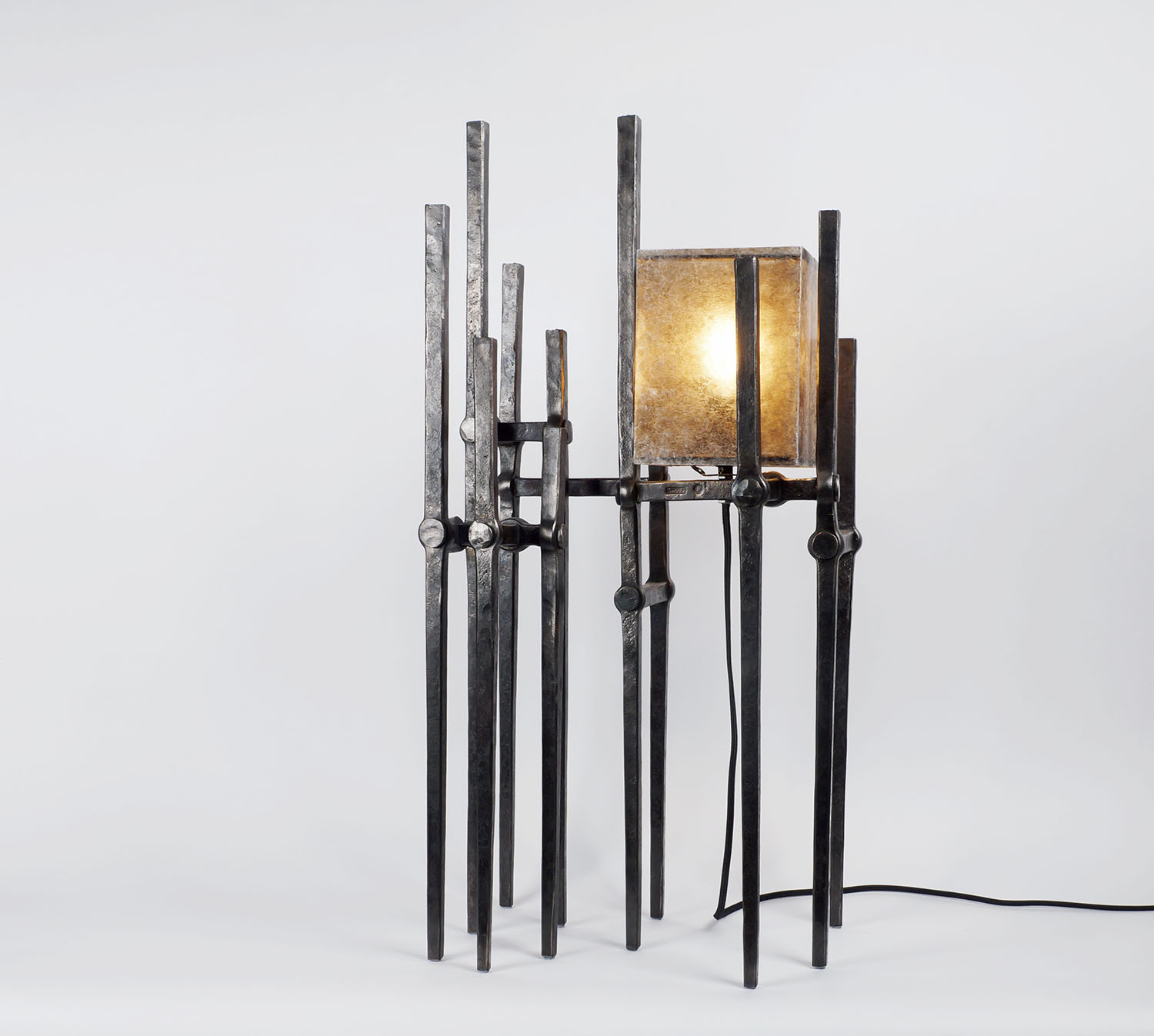 Spike Lamp
forged steel, mica shade, electrical components.
81cm.H x 38W x 25D / 31.75in.H x 15W x 10D