Sculpted Epoxy Clay
Daniel Wiener
Advanced synthetics are Daniel's media of choice; his work is made from a two-part epoxy clay with dispersed pigments which he manipulates by hand in its soft form, combined with polyurethane molds casted from shapes sculpted first from the more forgiving medium of plasticene. Separately constructed elements are assembled to achieve otherwise impossible scales. Once hardened, he further refines his soft-sculpted work with traditional hard sculpting tools and power tools.

Daniel subscribes to the dominance of the physical and the tactile, to the realm of the hand. He believes that "the brain is in the body as the mind is in the hand". His laboriously intricate, yet intuitive, and colorful works, once freed into the world, become his avatars, putting him in the presence of others, vicariously. This abstract sense of connection and community is also the basis for his focus on the table form; tables connect us by creating a place for gathering and exchange. The table, and any functional domestic form, allows him to insert art and the opportunity for discovery, into daily, intimate life. Engagement with the work, by resting your coffee or keys on it, activates it and promotes potential for reflection. His tables exist in multiple roles simultaneously, as sculptures, paintings, and functional objects.

Furthering his interest in interaction, the artist's primary motif, present in the majority of his work, is the face. Reduced to its essence, the depiction of two eyes above a nose and a mouth, it is a symbol that is universally recognizable, as a broad representation of humanity. Evolutionarily, our eyes are drawn to faces, to study them for signs of intent – friend or foe? Yet they are also fascinating enigmas that can reveal as much as they hide. Daniel does not offer a solution to this riddle, but rather asks us to discover our own humanity by pondering it.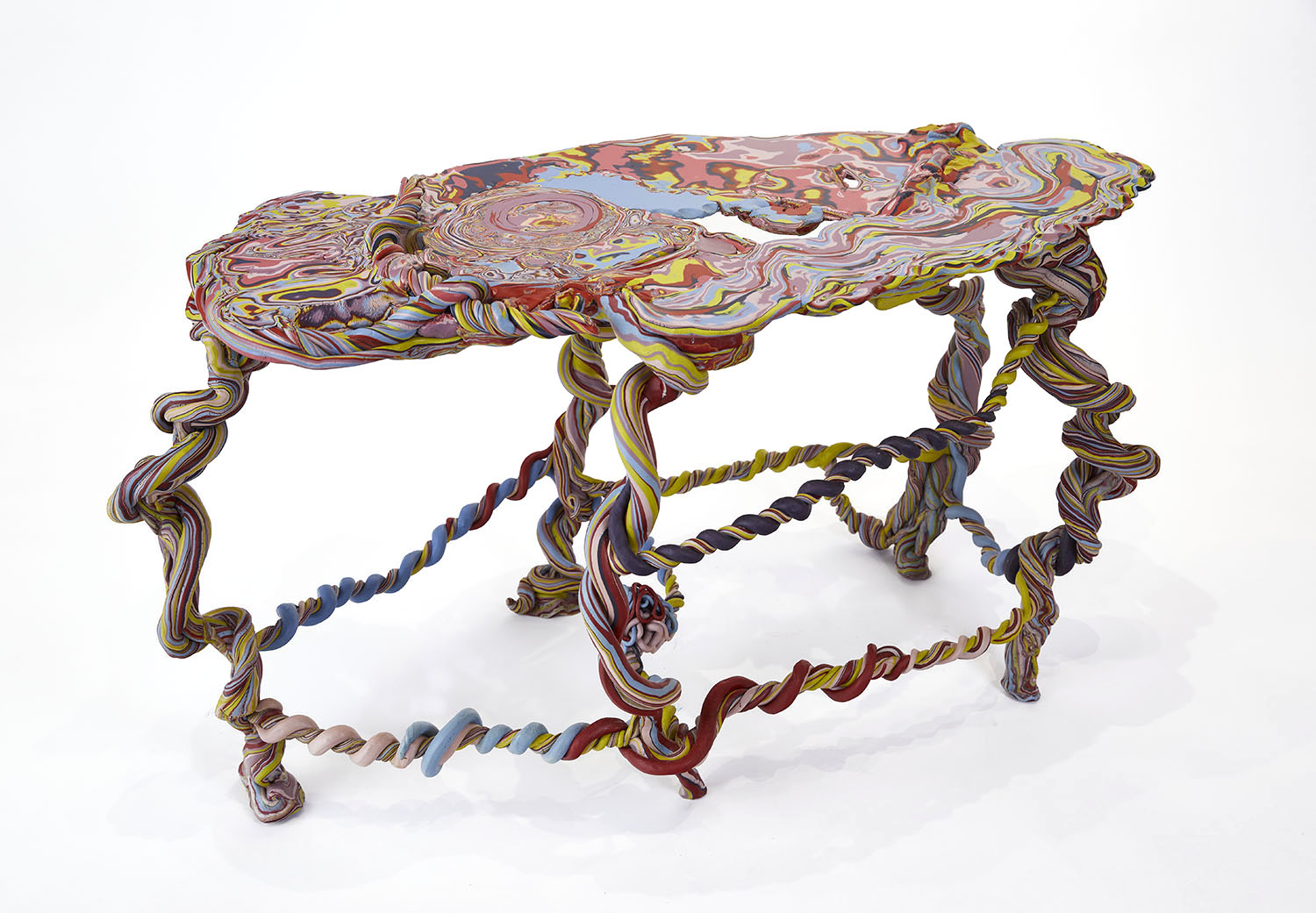 Persimmon Warps Periwinkle, 2022
Epoxy clay and dispersed pigment.
51cm.H x 100W x 53D / 20in.H x 39.5W x 21D


The Promise of Plenty, 2022
Epoxy clay and dispersed pigment.
51cm.H x 78W x 69D / 20in.H x 30.75W x 27.25D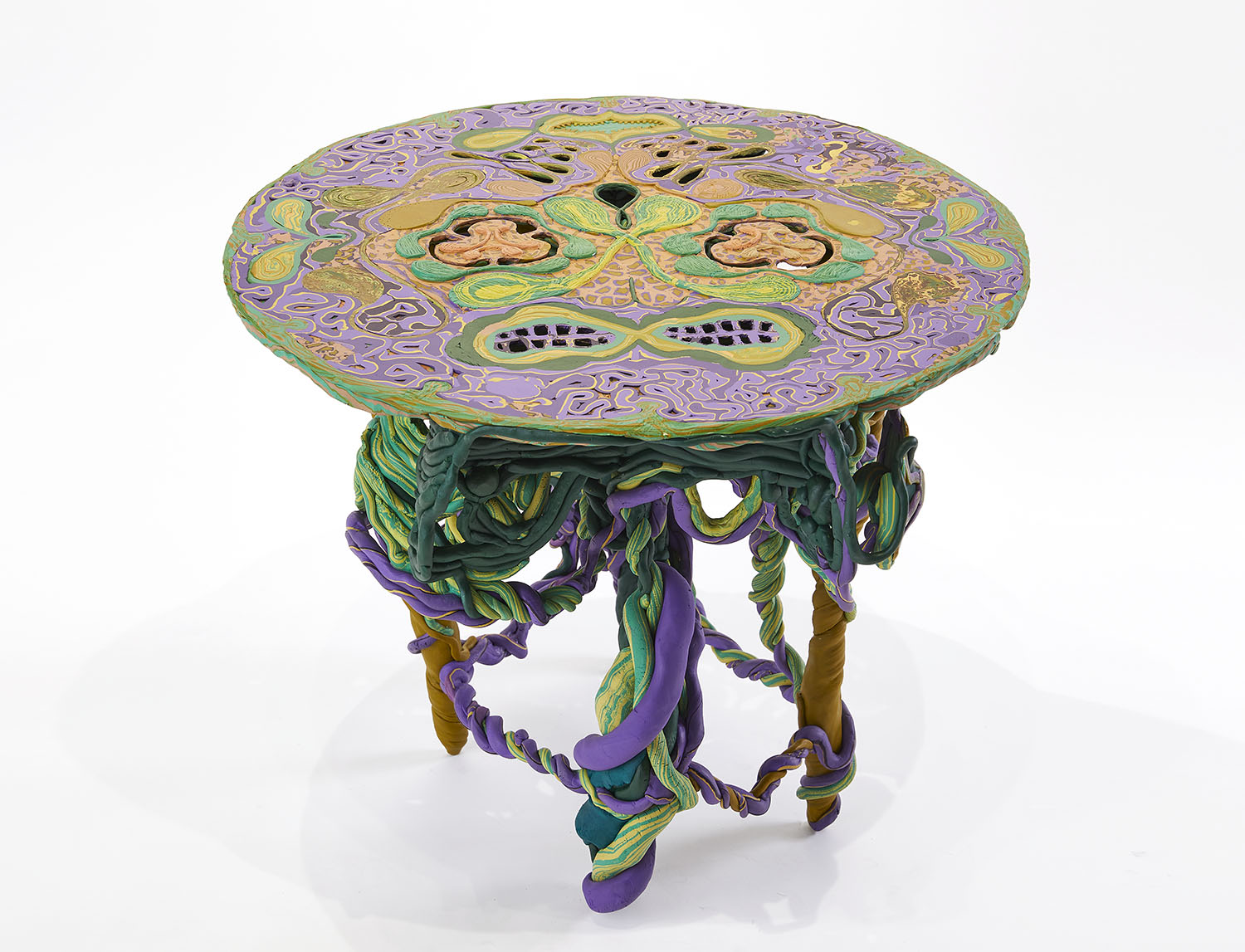 Lure, 2022
Epoxy clay and dispersed pigment.
50cm.H x 60D / 19.75in.H x 23.75D


Not Yet Titled, 2022
Epoxy clay and dispersed pigment.
48cm.H x 30W x 28D / 18.9in.H x 11.81W x 11.02D


An Abundant Zone, 2022
Epoxy clay and dispersed pigment.
28.4cm.H x 50W x 45D / 11.25in.H x 19.75W x 17.75D

Zagging, 2022
Epoxy clay and dispersed pigment.
35cm.H x 47W x 43D / 13.75in.H x 18.5W x 17D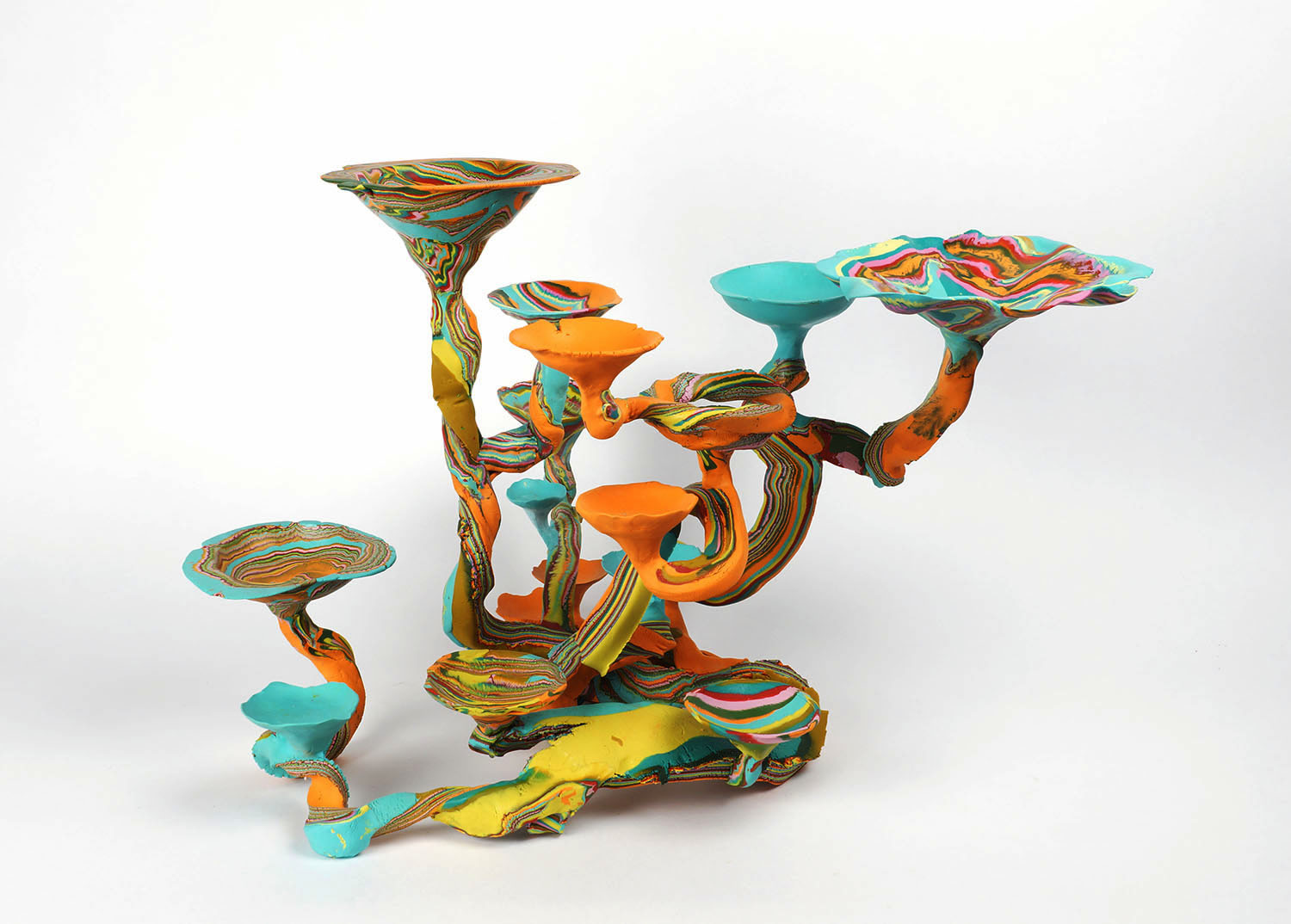 The Double Frontloaders, 2022
Epoxy clay and dispersed pigment.
35.3cm.H x 54.7W x 34D / 14in.H x 21.5W x 13.5D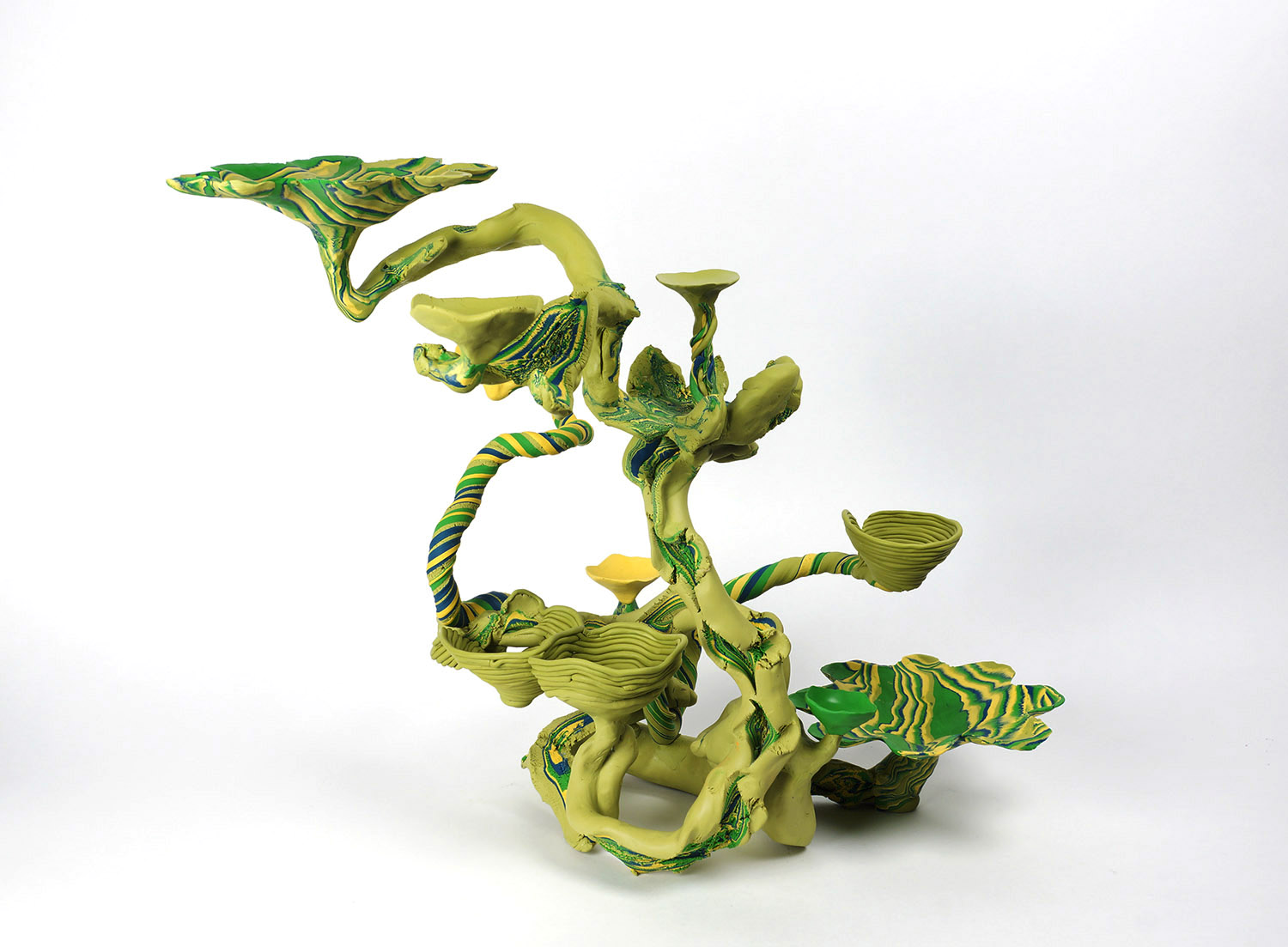 Swerving as One, 2022
Epoxy clay and dispersed pigment.
43.5cm.H x 53W x 39D / 17in.H x 21W x 15.5D