New Glass From Sweden

November 10, 2022 - Feb 18, 2023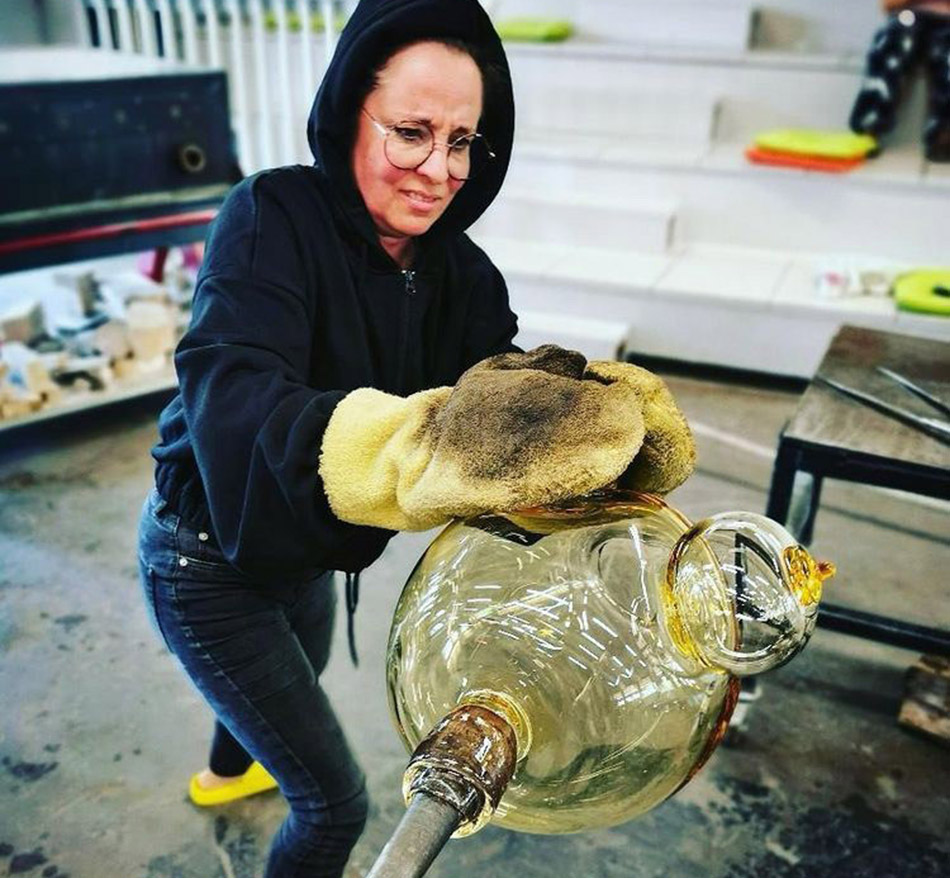 Among the cognoscenti, Sweden has long been recognized as one of the world's leading producers of artistic glass. As a small country of 10 million it has had a disproportionate impact on the history of glass. In the early part of the twentieth century, Orrefors, Kosta and Boda were innovating advanced techniques and competing on par with Emile Galle in France and Loetz in Bohemia. Working in factories that more closely resemble an 'atelier', their creative leaders, artist such as Simon Gate, Edward Hald and Edvin Ohrstrom developed innovative new techniques like graal and ariel, to create stunning and complex works in hand blown glass.

As a source of cultural pride, the glassmaking tradition is actively supported and nurtured in Sweden by contemporary institutions like Riksglasskolan (the National School of Glass), Konstfack, (University of Arts, Craft and Design), and The Glass Factory at Boda Glasbruk (a residency and museum housed in the former Boda glassworks). The glass work emerging from Sweden today reflects the country's respect for tradition, its progressive outlook and its unique assimilation of the history of factory production with the contemporary studio glass approach.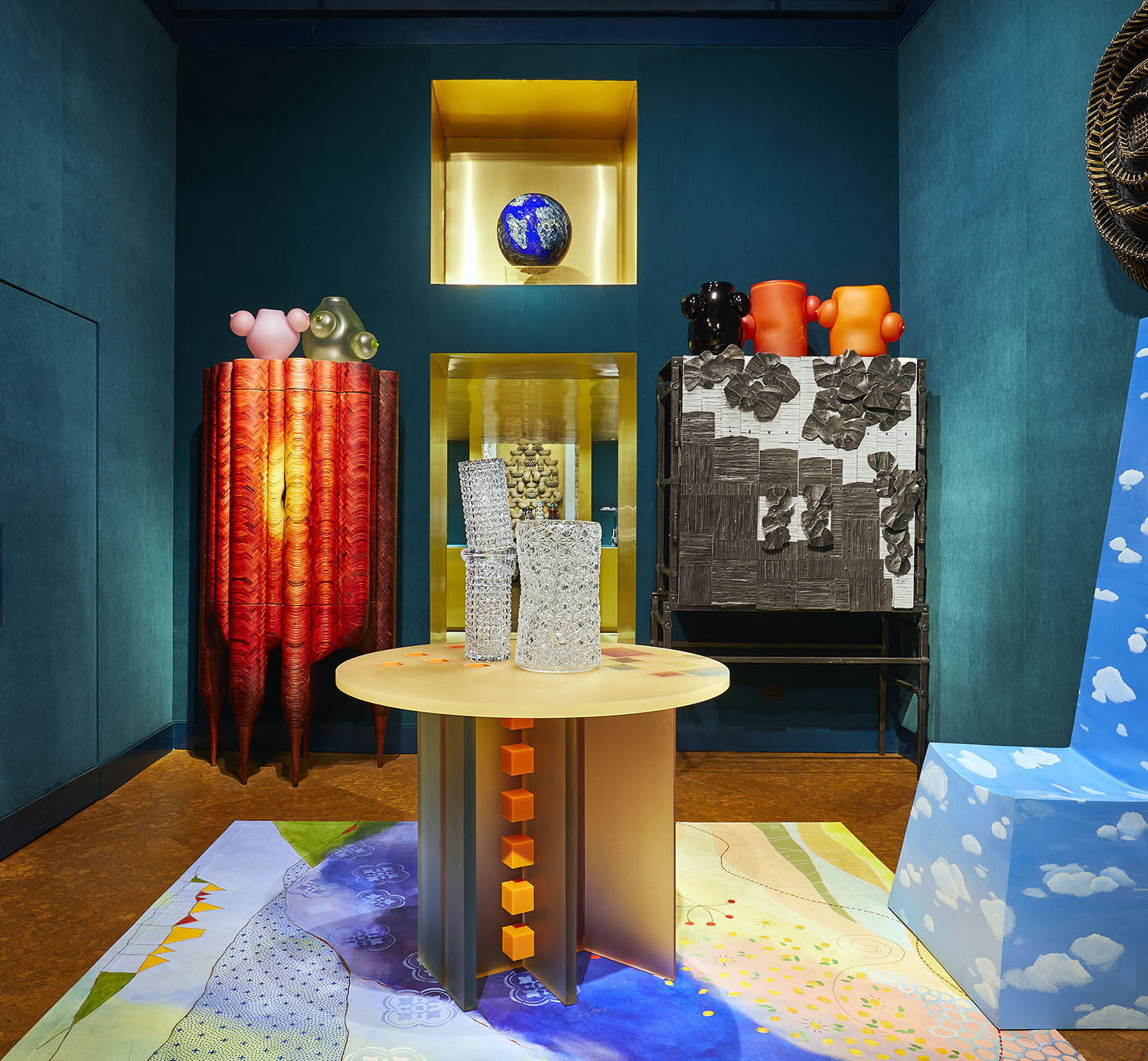 | | | |
| --- | --- | --- |
| | Sweden's contemporary glass luminaries are, like elsewhere, operating largely in the model of the independent artist, pioneered by the Studio Glass Movement of the 1960's. Yet, more than most places outside of Venice, in Sweden there remains a connection, perhaps more spiritual than practical, to the artisanal production of small glasshouses. Evidence of this collectivist spirit can be seen in Fredrik Nielsen's studio, called The Garage, where he often works with other artists, as well as the BOOM Glass Group's cooperative enterprise that is nonetheless activist and conceptual in spirit. Even classically independent Swedish glass artists, like Morgan Persson with his deeply personal portraits and images in Graal glass, started by doing special projects in some of Smaland's independent glasshouses like Målerås. The structure of the fantastically talented Micke Johannen's studio evokes the workaday efficiency of a small business, regularly catering to the many glass tourists that visit, while still producing exceptional one-off masterpieces for gallery exhibition. Artist Simon Klenell, trained at Orrefors, takes equal pride in his art as his commissioned projects for special small runs of tableware like the beautiful Cirrus set he designed for Restaurant Oxenstiernan in Stockholm. These examples that straddle commercial and artistic fields, represent no conflict for the artists and their creative independence – quite the opposite, they casually embrace the mix and organically incorporate it into their practice. It seems to provide them with a wholistic perspective of the integration of their work into society, rather than being exclusively aloof on the distant pedestal of rarified art. | |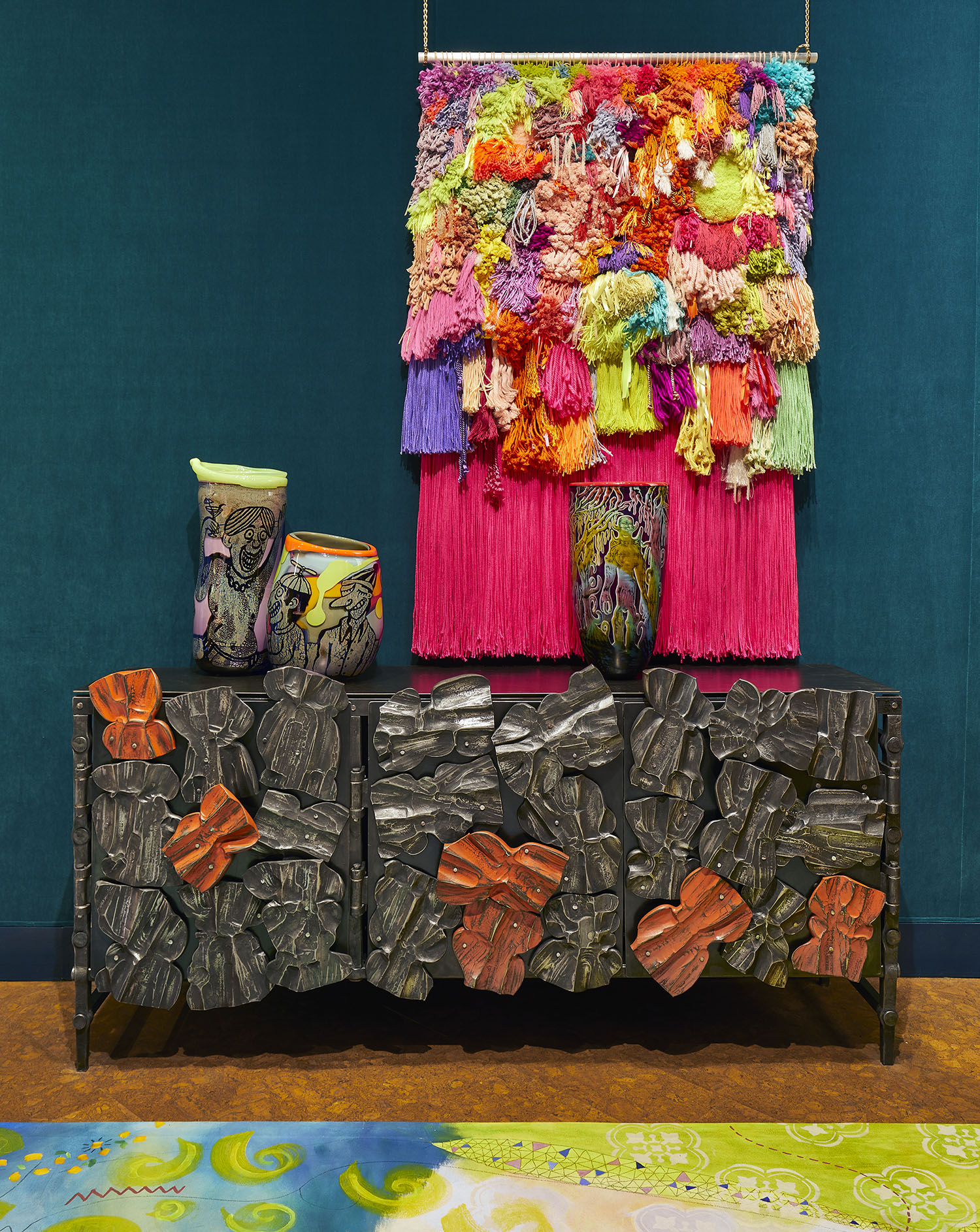 It would be a mistake to imagine that this subtle spiritual connection to the pragmatic traditional glasshouse context in any way reduces the artists' proclivity to indulge in very conceptual and experimental work. Nielsen, a recent finalist for the Loewe Craft Prize, whose work was featured in the Corning Museum of Glass' "New Glass Now 2020" (touring to the Smithsonian's Renwick Gallery), is an international poster child for conceptually driven glass work. His narrative of Adonis-like cycles of death and rebirth is represented in smashed, remelted, recombined and often painted vessels. Somehow, in his attempts to deny the natural, seductive beauty of glass and its skilled production, he highlights it and champions the creative act in a manner that recalls the physicality of Abstract Expressionism. The two women who comprise the duo BarroLévin, Ulrika and Kristina, celebrate cradle-to-grave environmental responsibility by transforming industrial air filters into deeply seductive planet-like globes and bulging cocoons of glass. Nina Westman, also a member of BOOM, stridently and playfully promotes an agenda of inclusivity and gender equality, working with recycled glass to create cartoonish symbols advancing her social values.

The work in this exhibition focuses attention on Sweden's unique and ongoing contribution to the field of contemporary glass while also highlighting is depth of skill and breadth of style. From the gestural but serious Nielsen to the precise but iconoclastic Klenell; from the cartoonish but earnest Westman to the elegant but experimental BarroLévin. What all share is an expertly executed and deeply creative vision, and a desire to carry on the proud tradition of Swedish glass.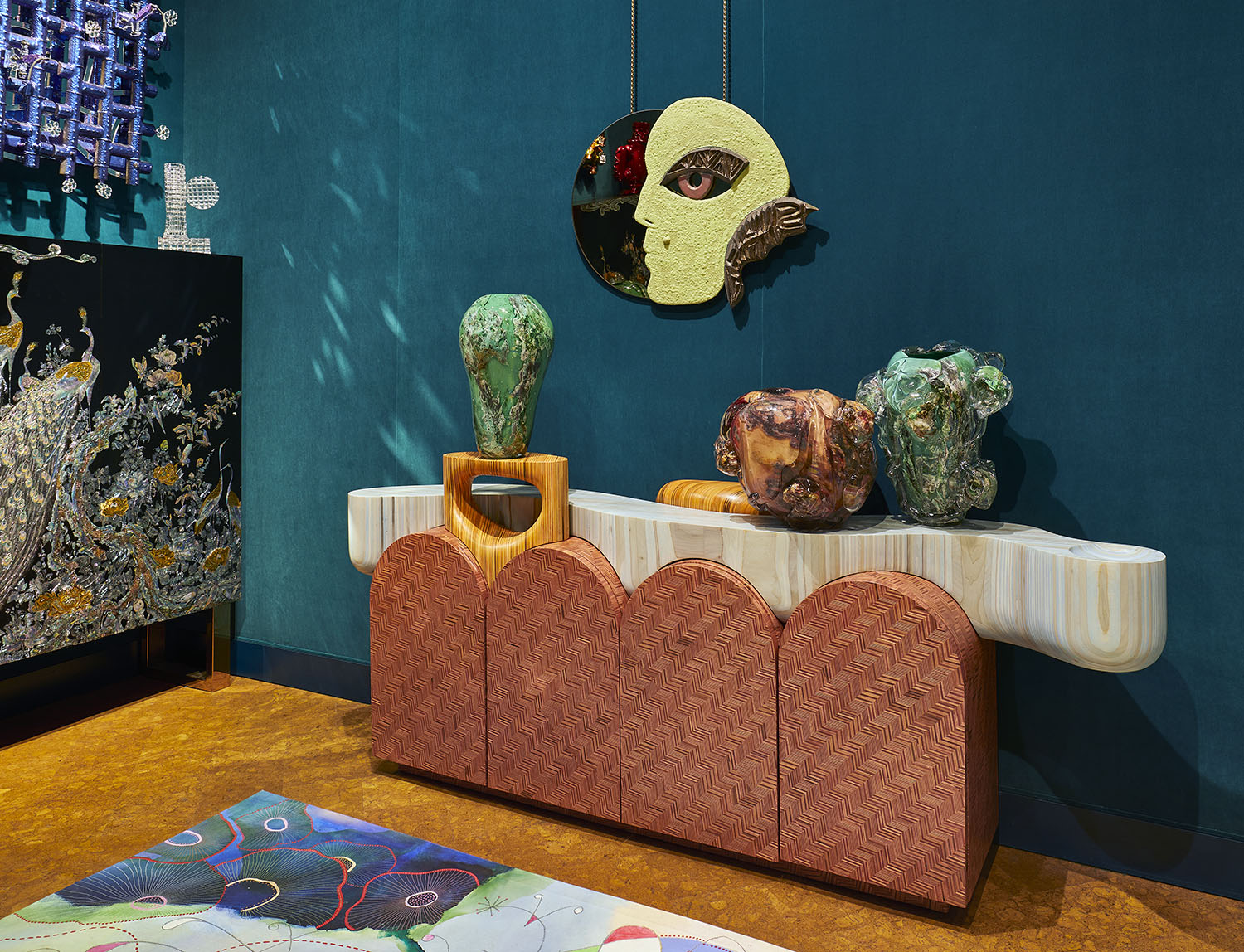 Exhibiting Work By

BarroLevén
Fredrik Nielsen
Morgan Persson
Micke Johannson
Nina Westman
Simon Klenell