Bioplastic Dreams
By Handmade Industrials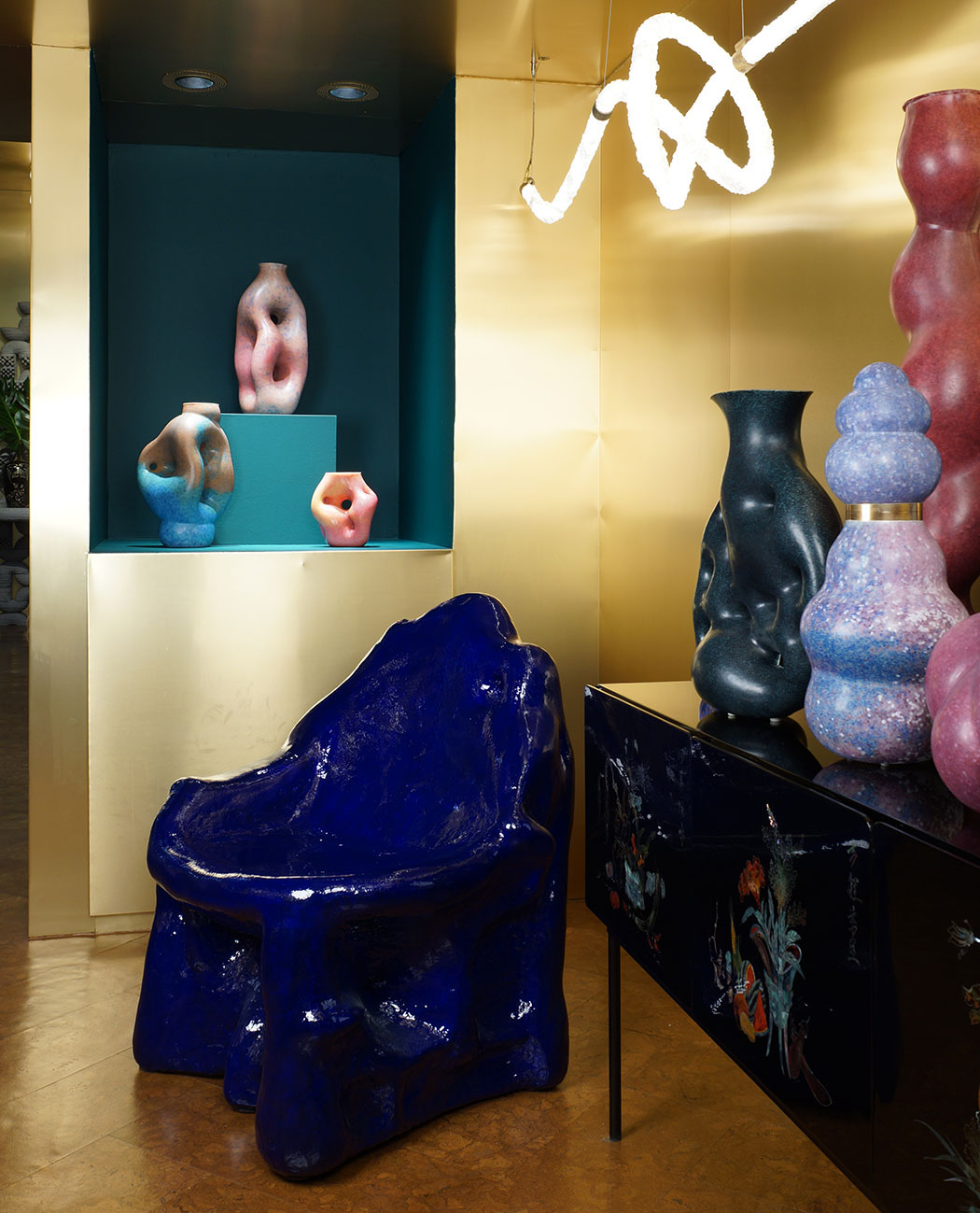 To whisper the word "plastics" today is to conjure an echo of how the recent past imagined the future we would live now. It also summons the specter of poison and pollution, a civilization run amok of nature. Handmade Industrials' new body of work embraces it all.

The work in this exhibition, consisting of fourteen sculptural bioplastic vessels, evokes the early 20th century vision of the future that was made possible by science and industry. Beginning in 1937, Constructivist Naum Gabo made a series of primarily Perspex sculptures that leveraged the magic and promise of plastics. Able to sculpt it only from the two-dimensional plane, he cut, bent, and shaped it to reveal the possibilities. Simultaneously, a contemporary and a compatriot of the Abstraction-Création movement, Jean Arp, was developing a 'plastic' biomorphic aesthetic in the traditional media of stone and bronze. Eight decades later Handmade Industrials have manifested the marriage of these visions with a process that allows them to spontaneously shape plastic, as they would clay.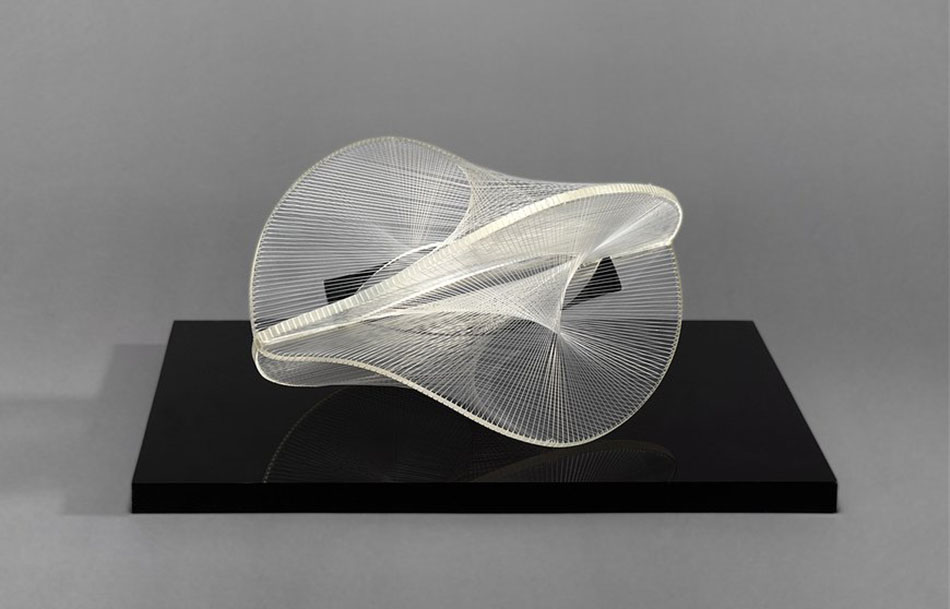 Naum Gabo, Linear Construction In Space No 2, 1958, Plexiglas and nylon monofilament, Guggenheim Museum
Sharing an interest in process-based experimentation, Handmade Industrials practice adapts industrial materials and processes into expressive, unique-production applications. Their signature development is the proprietary process called "Make & Mold". Working with polymer pellets in a flexible single-walled latex membrane, they intuitively create forms using their hands as well as various devices and restraints. Their guiding technique is one that allows them to puncture the membrane to create negative space and complex, writhing forms. Once they are satisfied with the shape, it is heated to set it in its final form.

Recognizing the importance of addressing the issue of environmental sustainability, the series is made from a non-petrochemical plastic of Caprolacton Lacton, a cyclic ester derived from caproic acid. This fatty acid is a colorless liquid that is miscible with most organic solvents and water. It is found naturally in various animal fats and oils - it is a component of vanilla and is one of the chemicals that give the decomposing ginkgo fruit its characteristic odor. By selecting this material, Handmade Industrials address environmental concerns while acknowledging the importance of plastics to the age of the Anthropocene.

In this new body of work, Handmade Industrials have seized upon the sculptural possibilities - and cultural relevance - of their medium, and their innovative process. The bioplastic material represents the hope that science can help us to improve our relationship with nature, while the vessels themselves are evidence of the manifestation of our collective dreams through time. From Gabo and Arp to Handmade Industrials.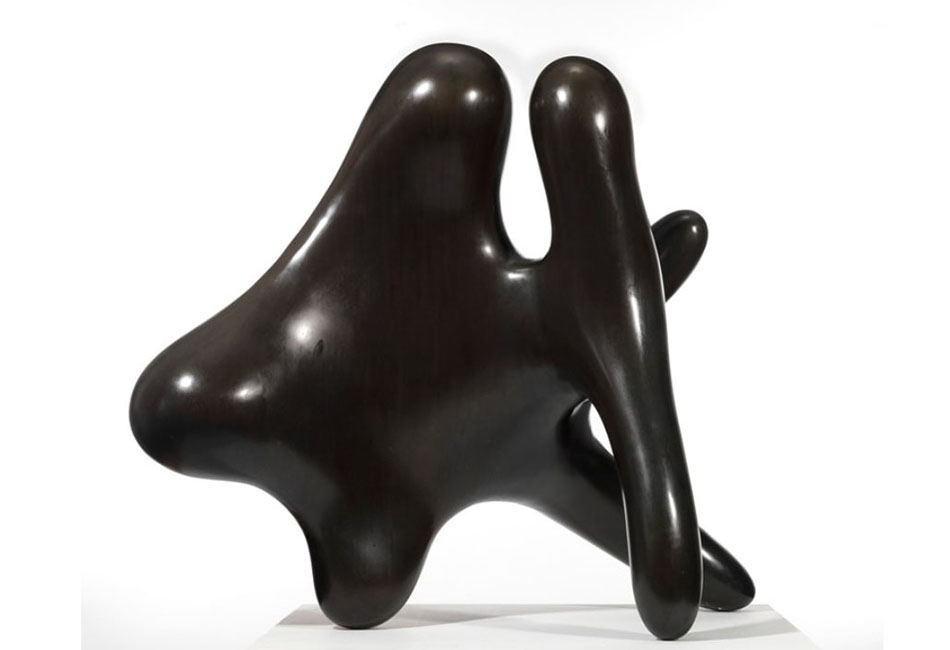 Jean Arp, Mittelmeeersgruppe, 1965, Bronze, Christies