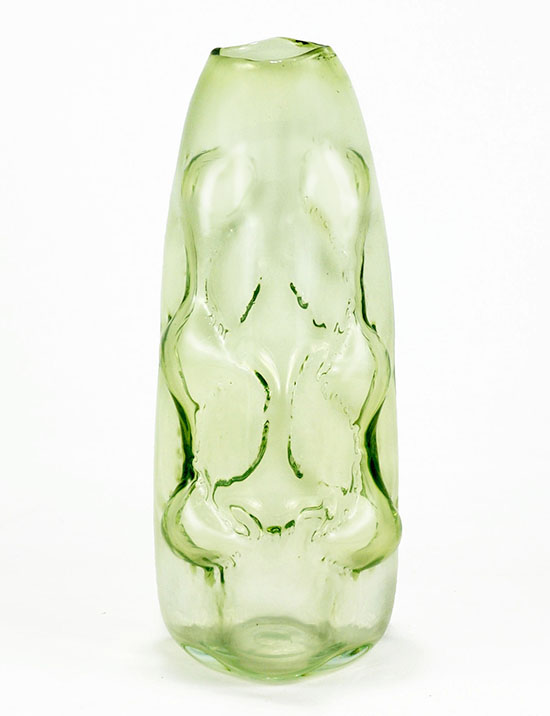 Vase #5422 in Chartreuse encased in Crystal,
designed by Wayne Husted in 1954,
made for 2 years only.
Measures 13 inches tall x 5.35 inches diameter.
Inquire: info@cultureobject.com
This organic and sculptural vase is among designer Wayne Husted's most innovative work both technically and aesthetically. It parallels important developments of the time in both art and design. The triangular body is unusual and striking. The primitive, roughly clipped opening is bold, daring and brilliantly appropriate. The projecting forms on each face are a distinctive motif redolent of the aesthetics of the time.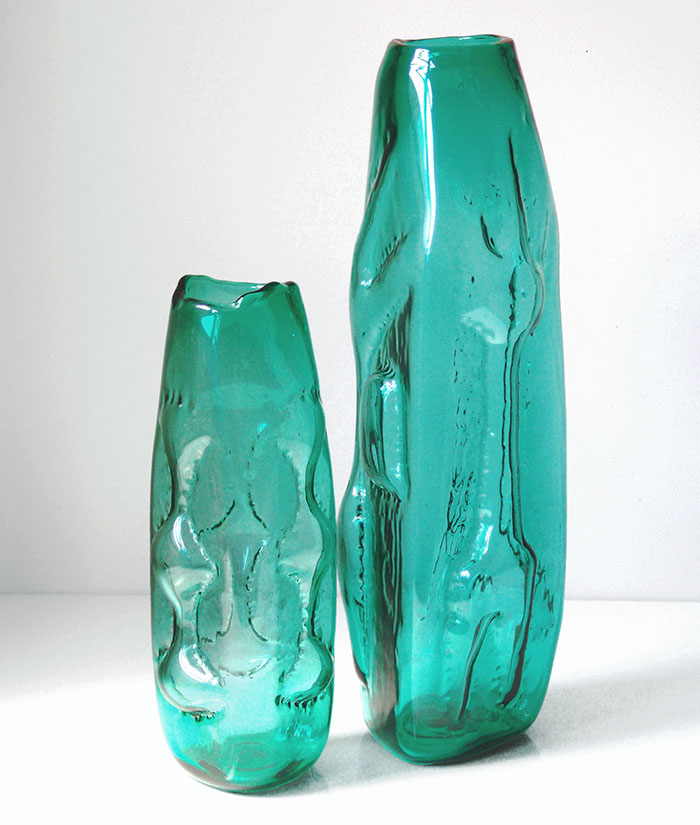 In the context of Husted's oeuvre, he produced only five designs using the unusual triangular body form; three in 1954 and two in 1960. No other early Blenko designer ever used it, surely because the triangle is so unconventional and, not incidentally, more difficult to produce. The three triangular designs from 1954 (5421and 5422 above, 5420 below) are closely related; each body is decorated with 'blown out' (as described in the 1954 catalog) abstract images on each side. The larger 5421 vase is represented in the permanent collection of the Toledo Museum of Art as an example of a seminal work of Husted's.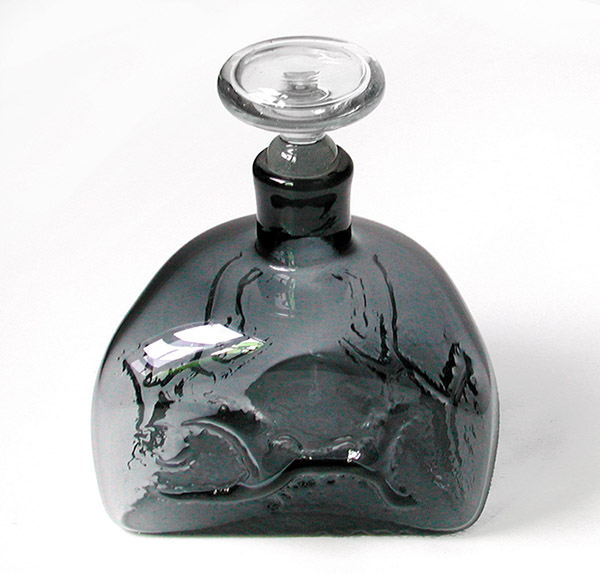 The defining feature of the vase is the amoebic design on the body. Much like the related 'applied medallion' series of 1955, the vessel itself exists only as a support for the abstract blown-out designs. Clear parallels in contemporaneous art and design demonstrate Husted's timely relevance. From the ceramics of Eva Zeisel's, (below) to the sculptures of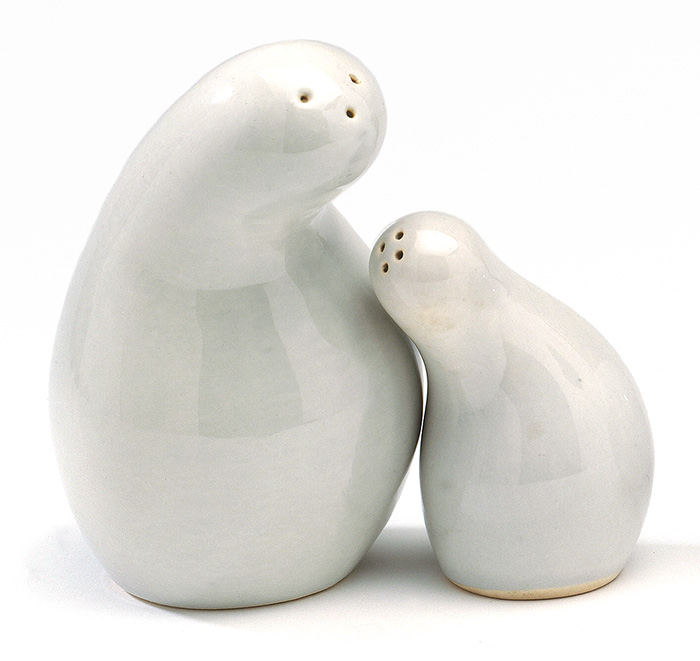 Henry Moore and paintings of Robert Motherwell (below), modern art and design of the 1950's was in the throes of exploring a fresh aesthetic language at once abstract, surreal, and organic. This vase is an icon in the daring and startlingly original aesthetic that Husted was at the forefront of cultivating in the 1950's.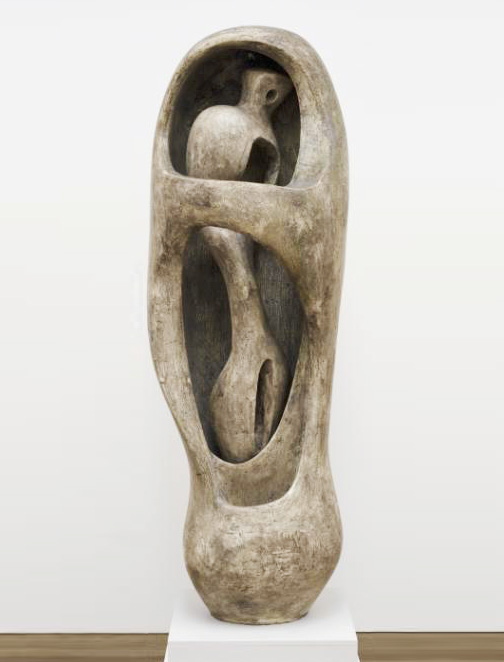 Above: Henry Moore, Upright Internal/External Form, 1953. Collection of the Tate Museum.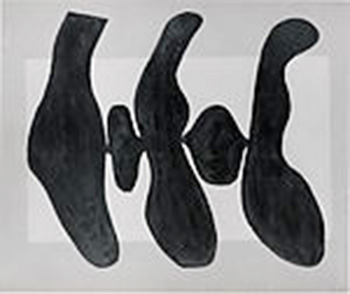 Above: Robert Motherwell, La Danse II, 1952, Metropolitan Museum of Art.