Architectural scale decanter #588 in Tangerine, designed by Wayne Husted in 1958.

Architectural scale decanter with conical base, ballooning top and large onion shaped stopper.

Measures 30 inches tall x 6.75 inches diameter.

This decanter represents most unique expression in Architectural Scale of Husted's innovative design aesthetic in. The form is the clearest expression of his brief exploration of forms with uncannily high centers of gravity; specifically with spherical components elevated on a narrow elongated conical base. True to Husted's style of exploring related concepts in serial versions, one can see precedent for this design in the prior year's rare 5727 'trumpet footed vase' in the collection of the Chrysler Museum (below).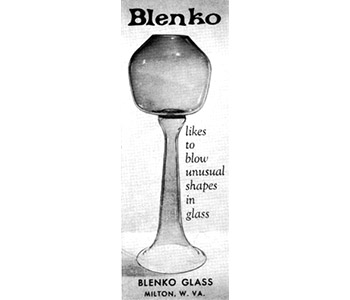 On a much smaller scale, and deferring to an added component, the basic form also appears less dramatically in the 5823 spouted decanter.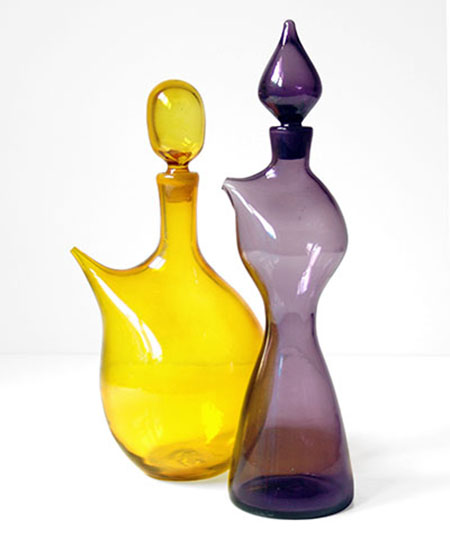 Inquire: info@cultureobject.com